Newsletter
| Posted on: | Category:
News
Divisional Youth Retreat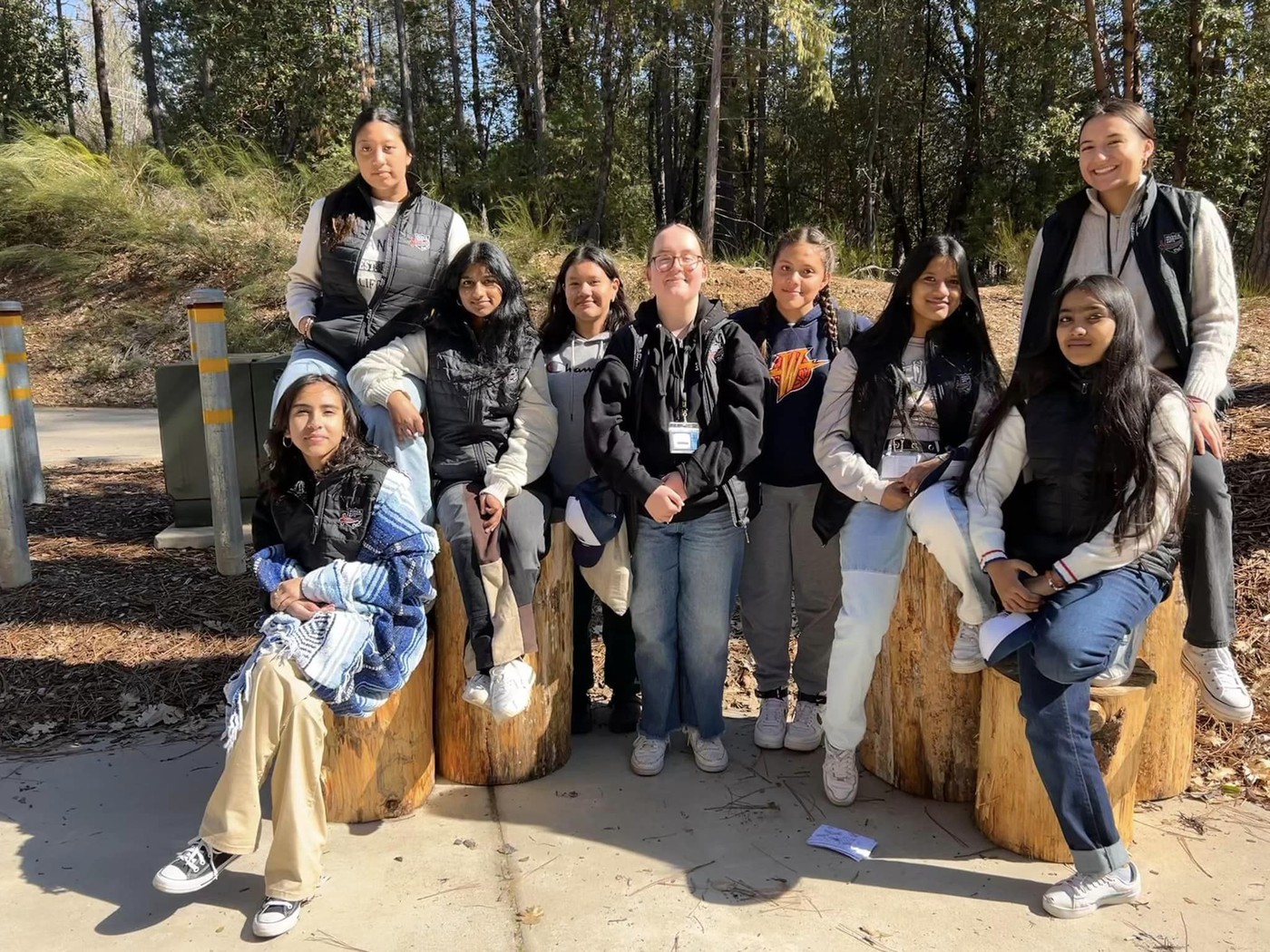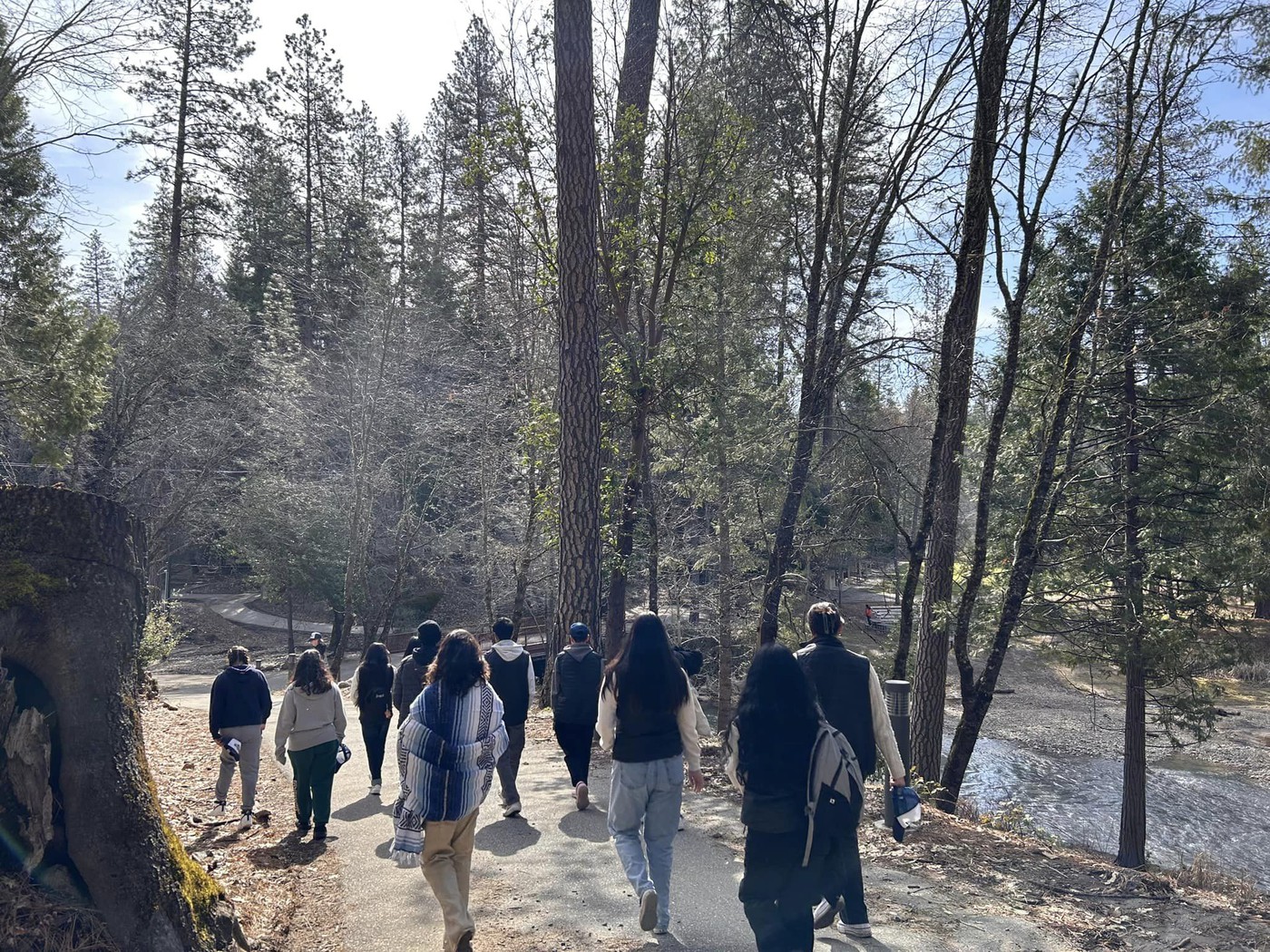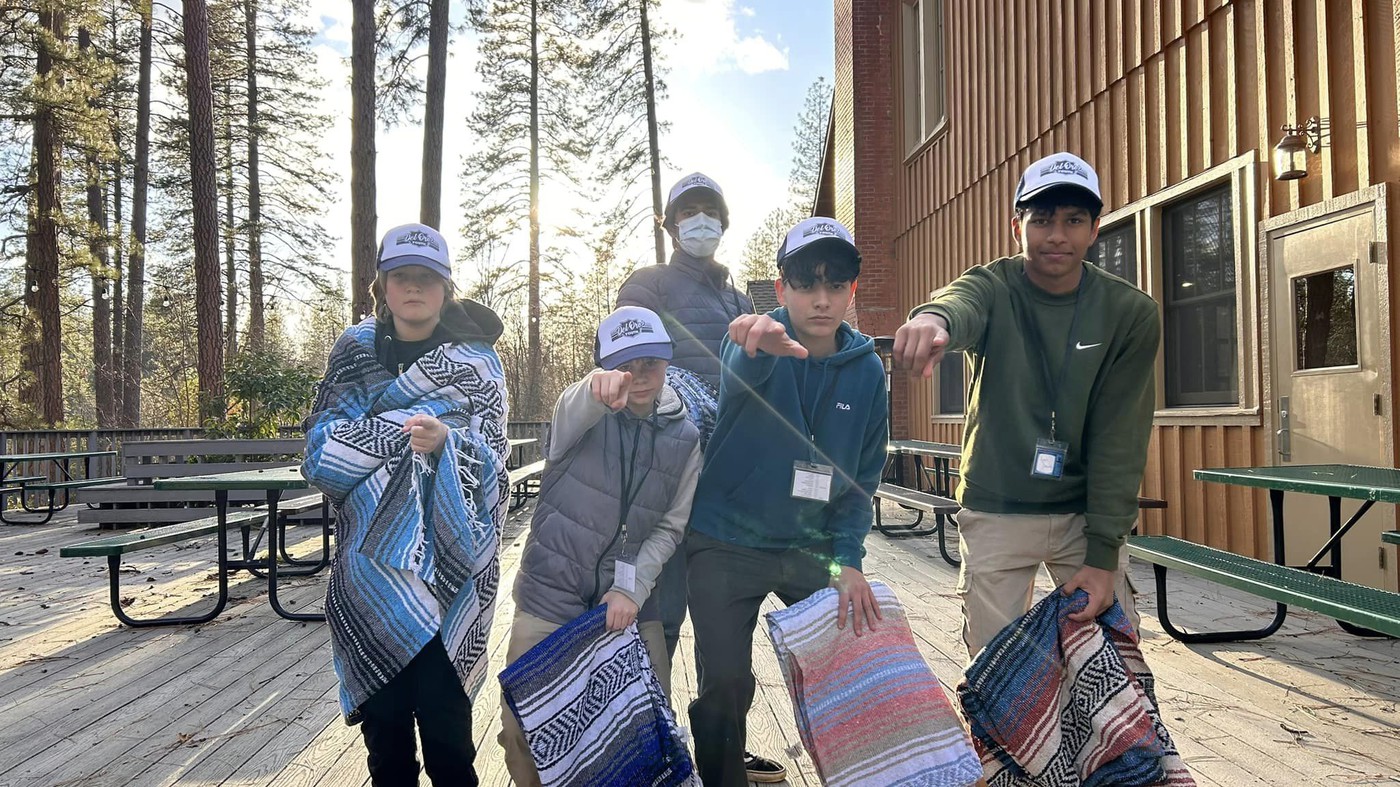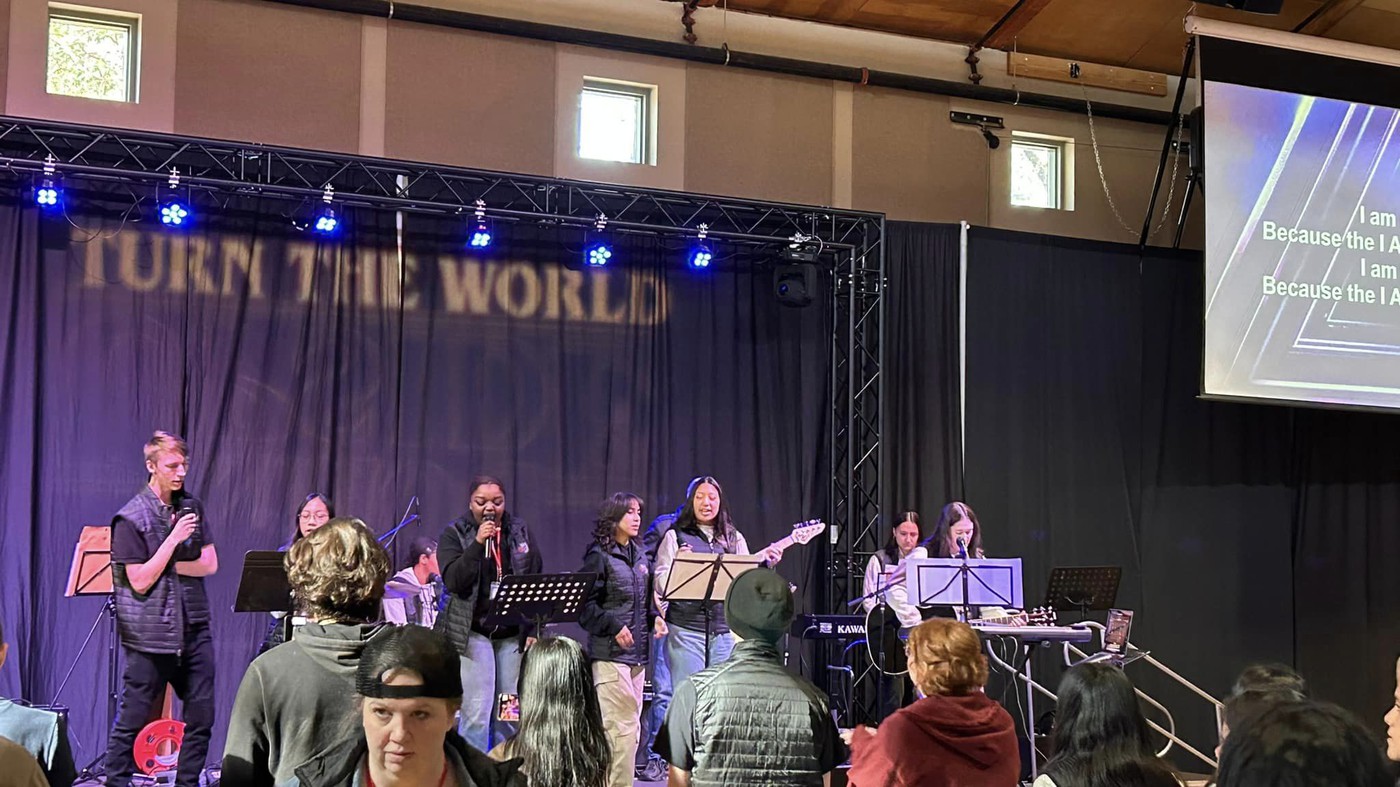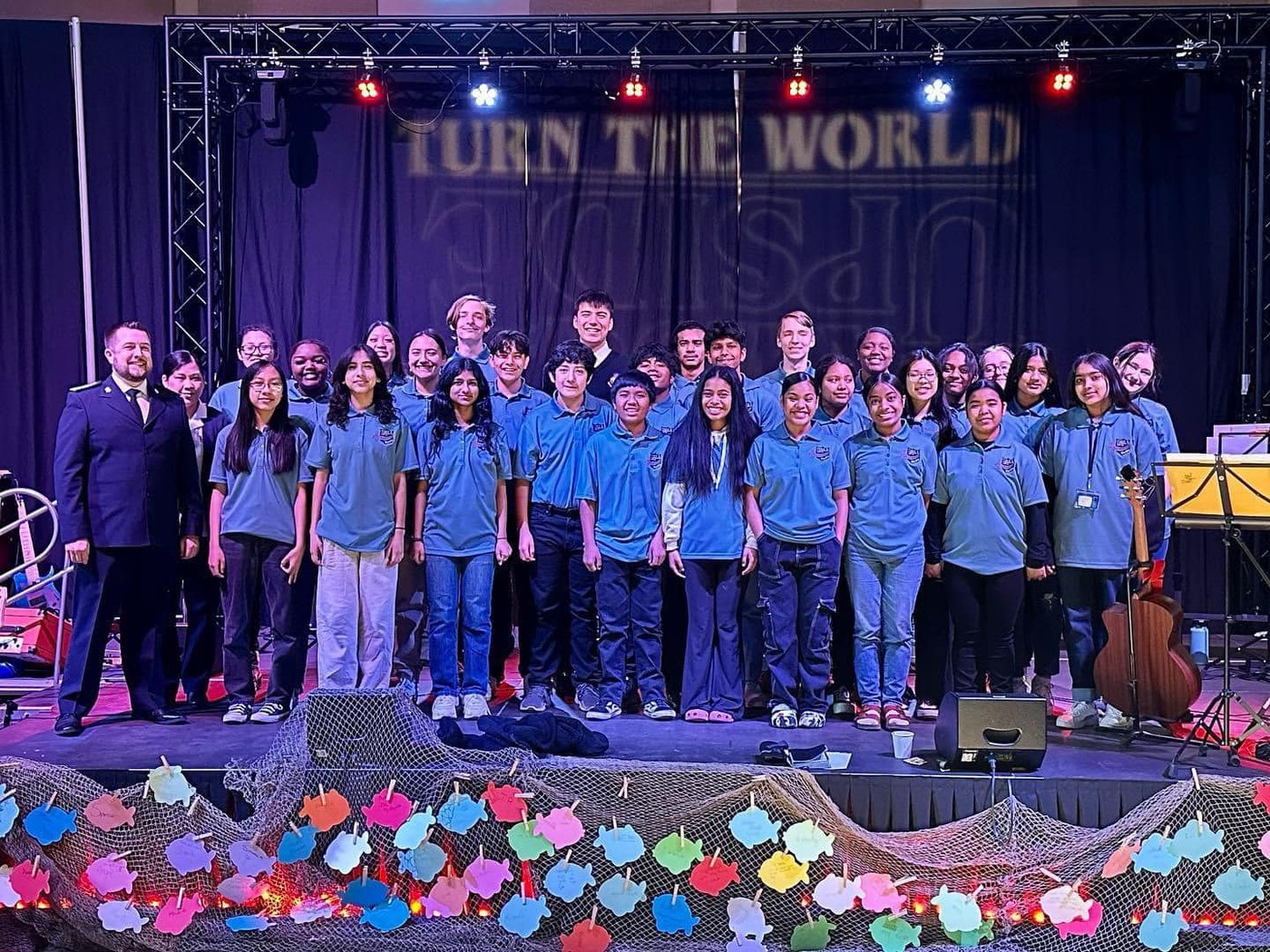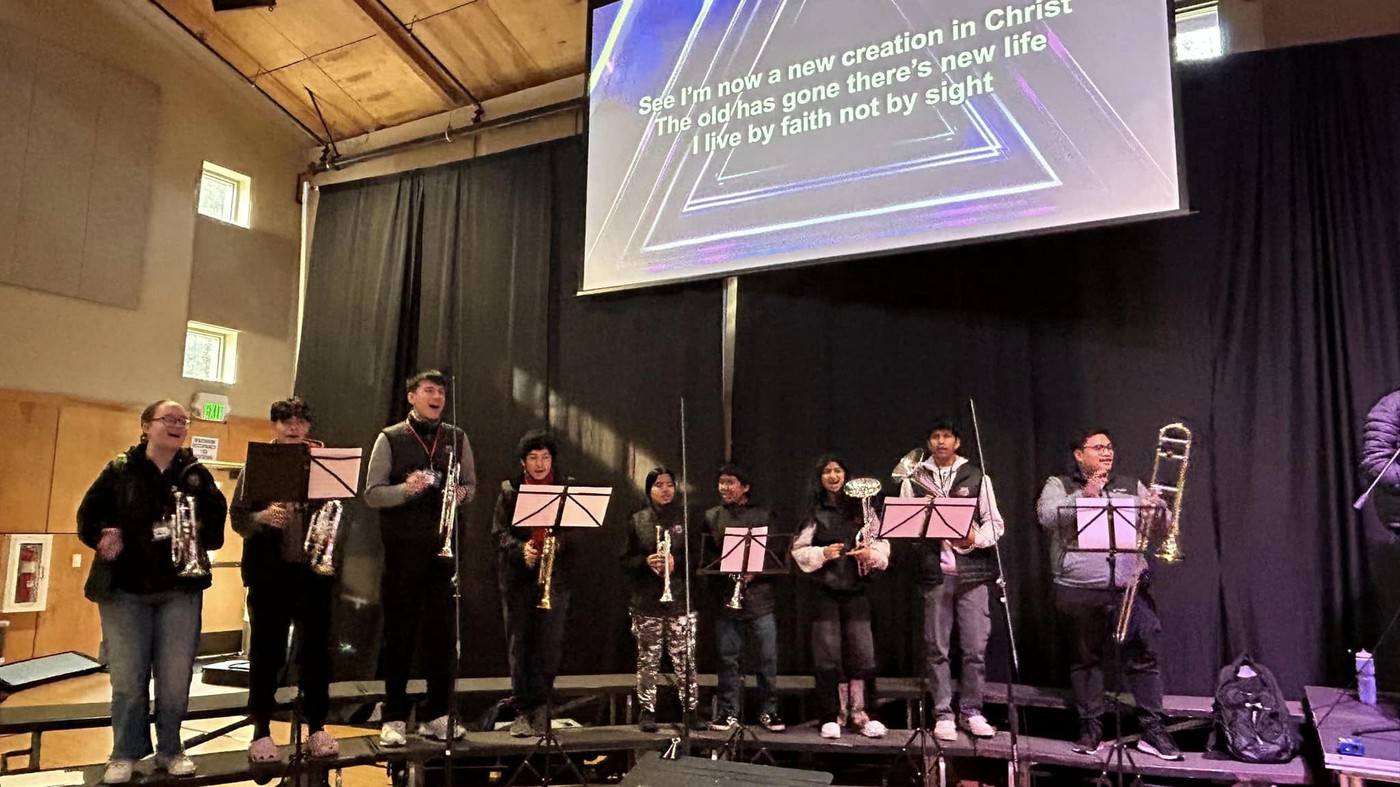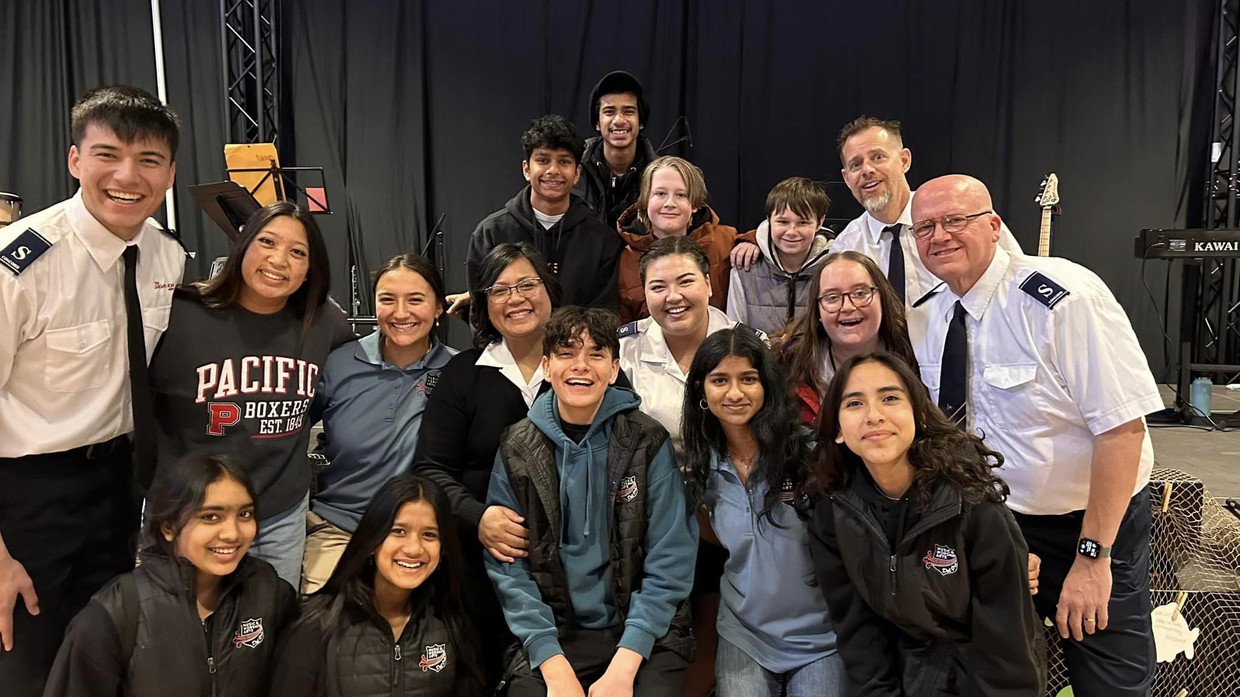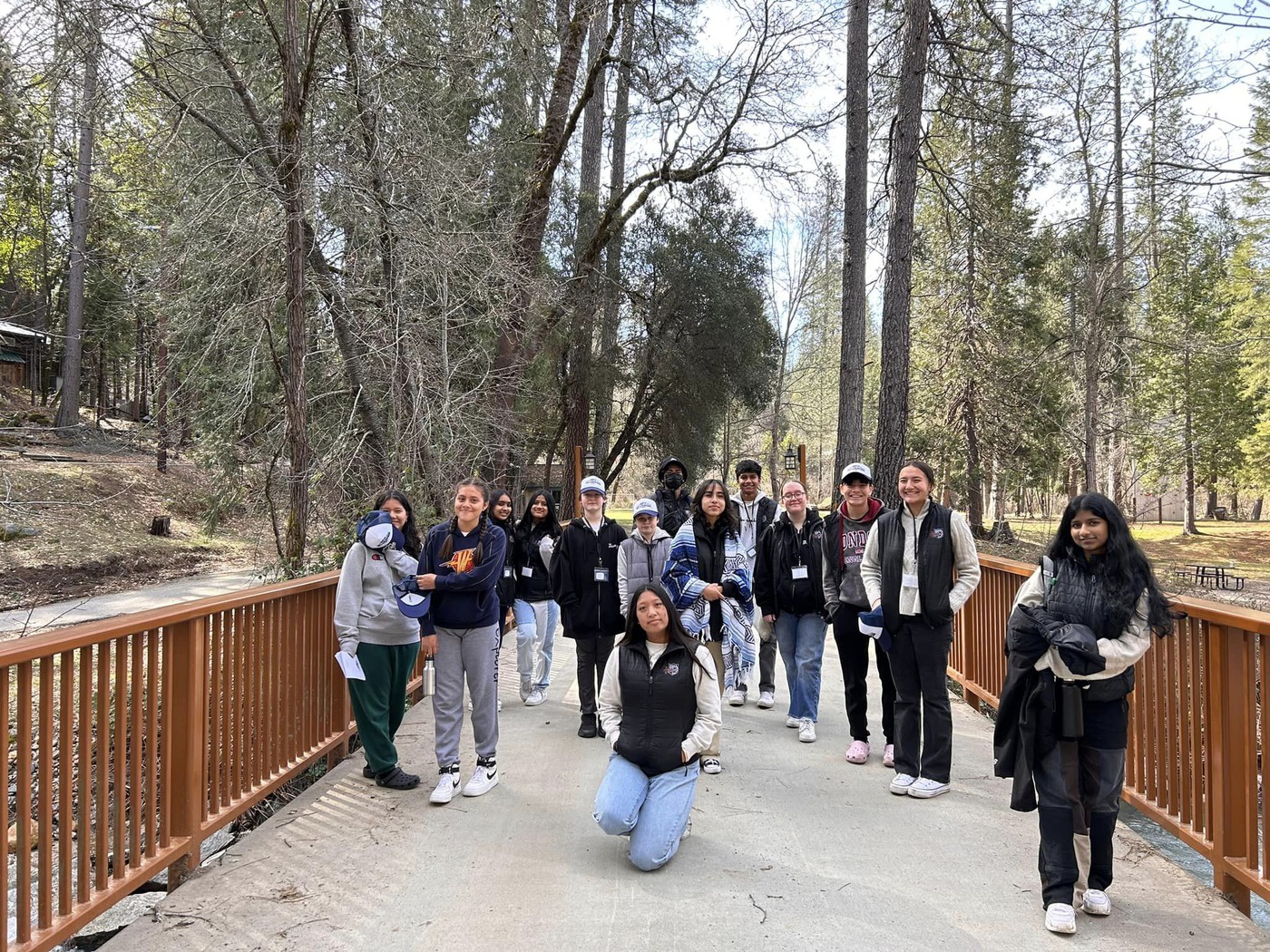 Men's Bible Study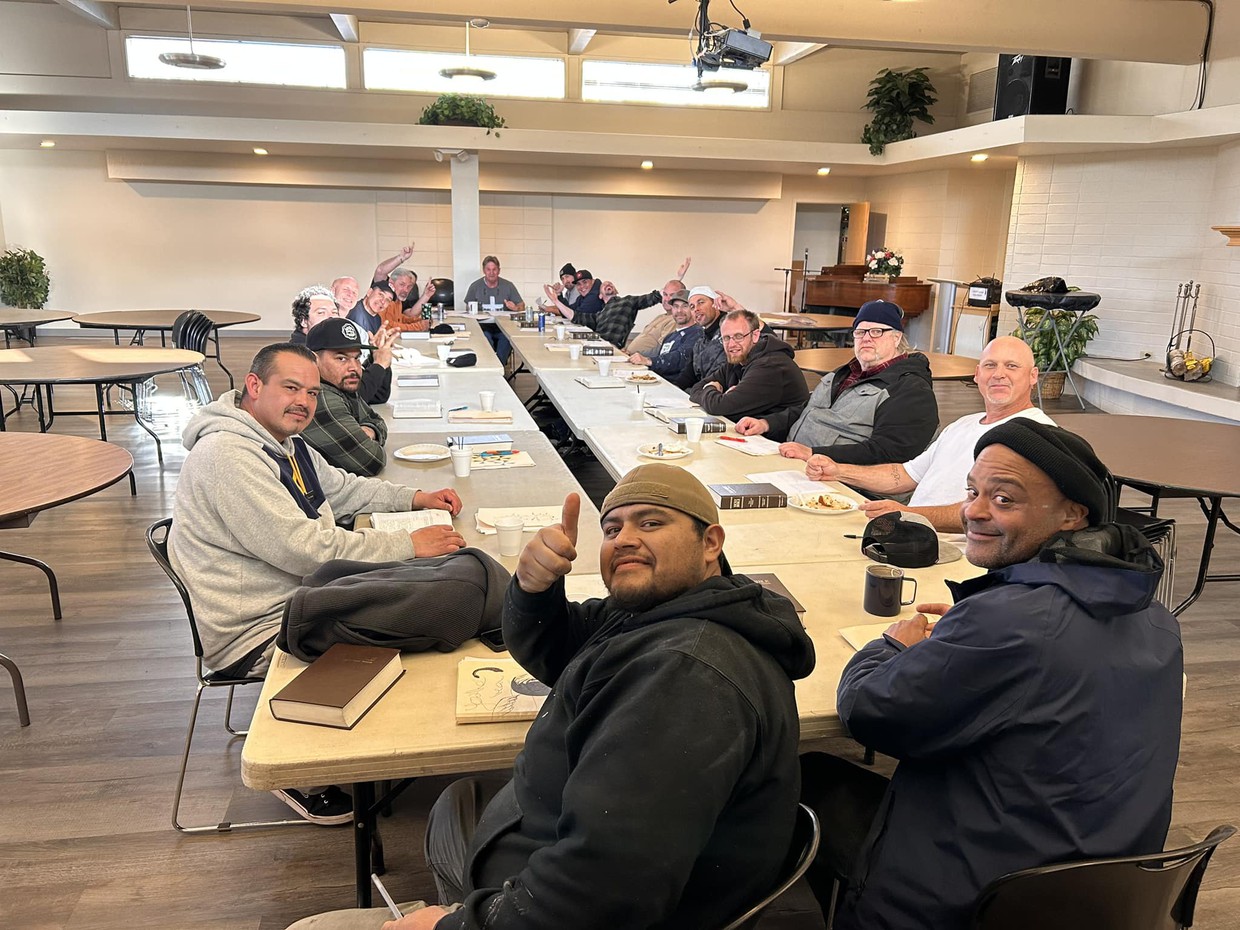 CAMEO's Alaska Program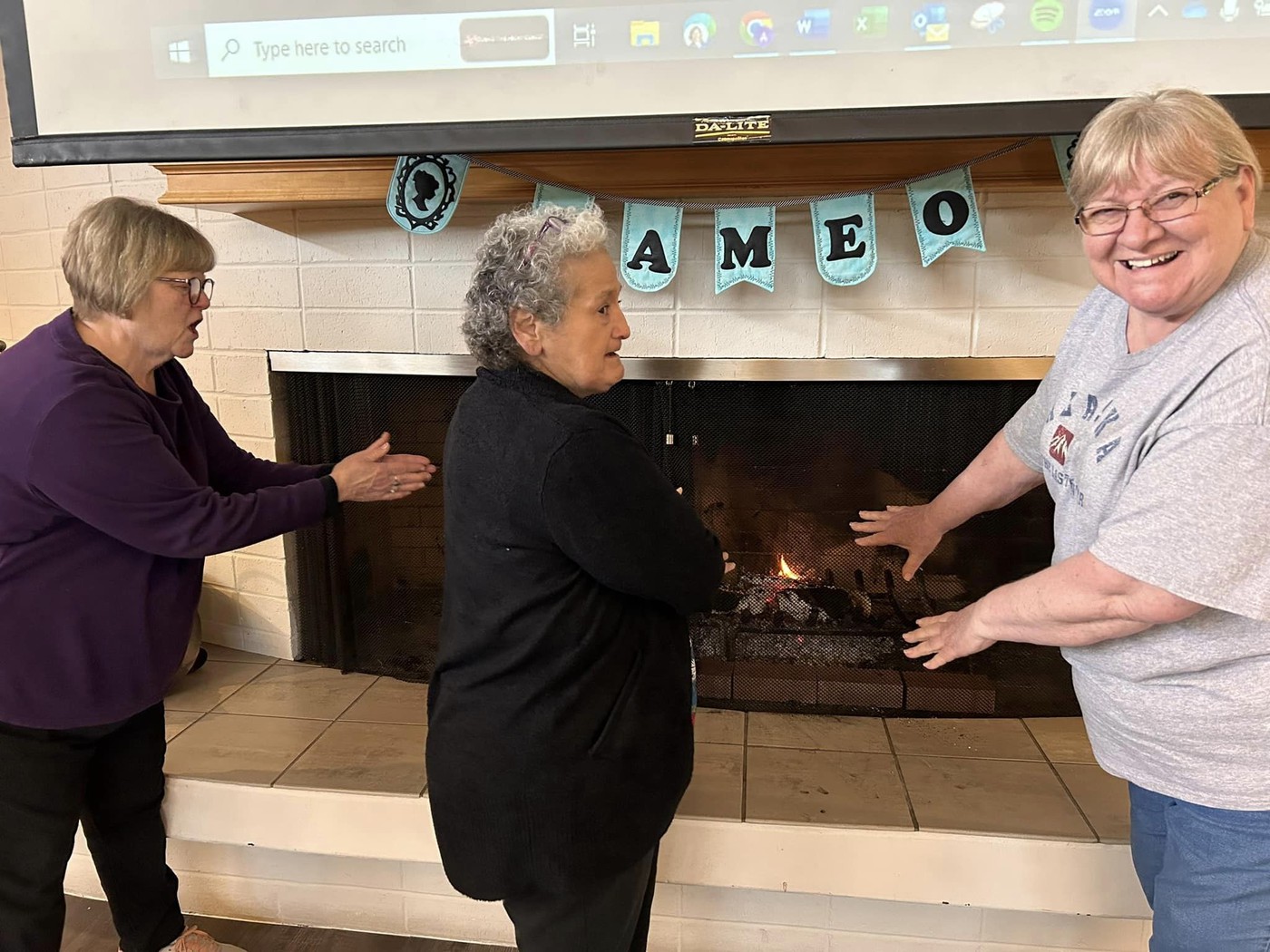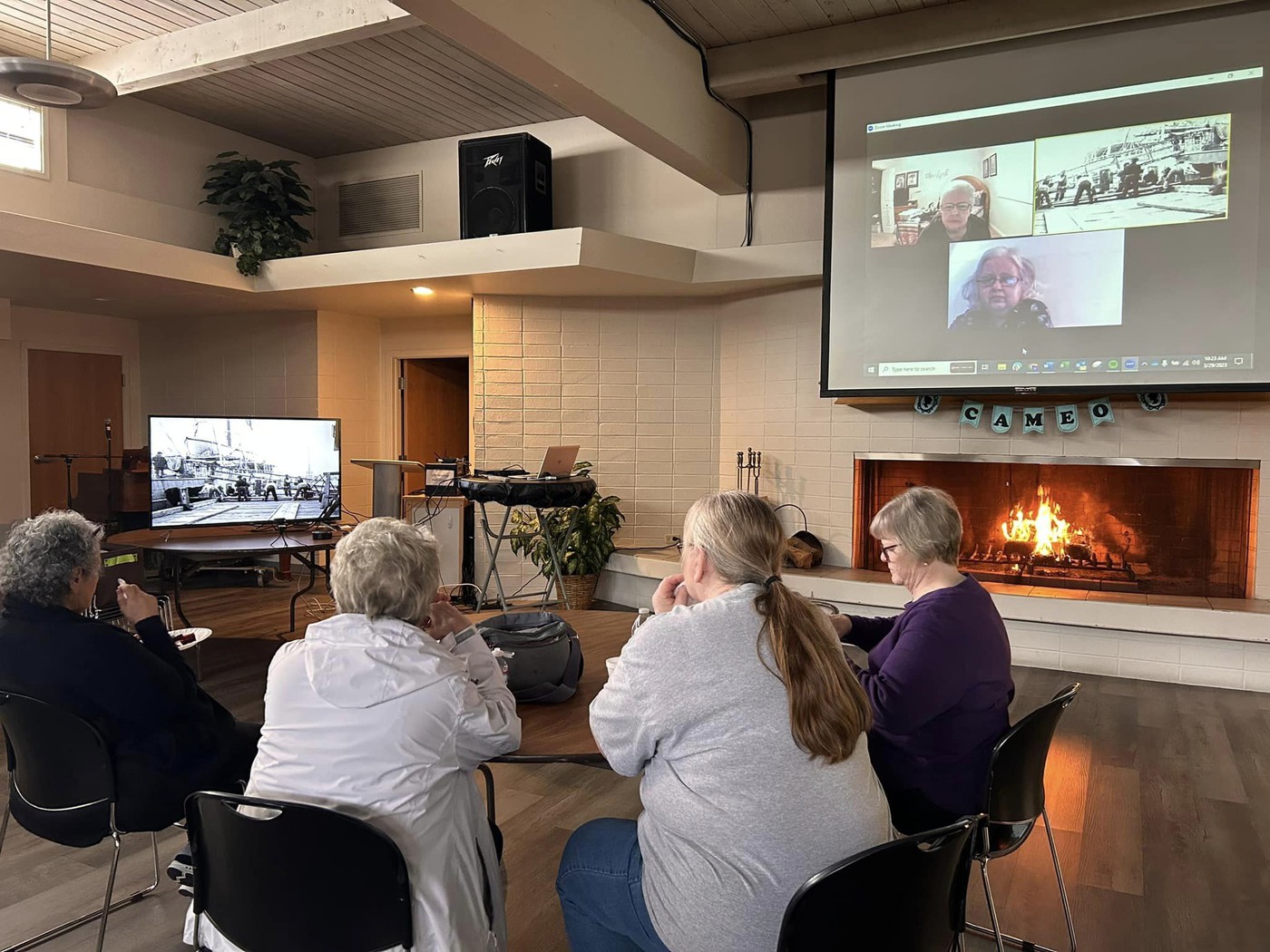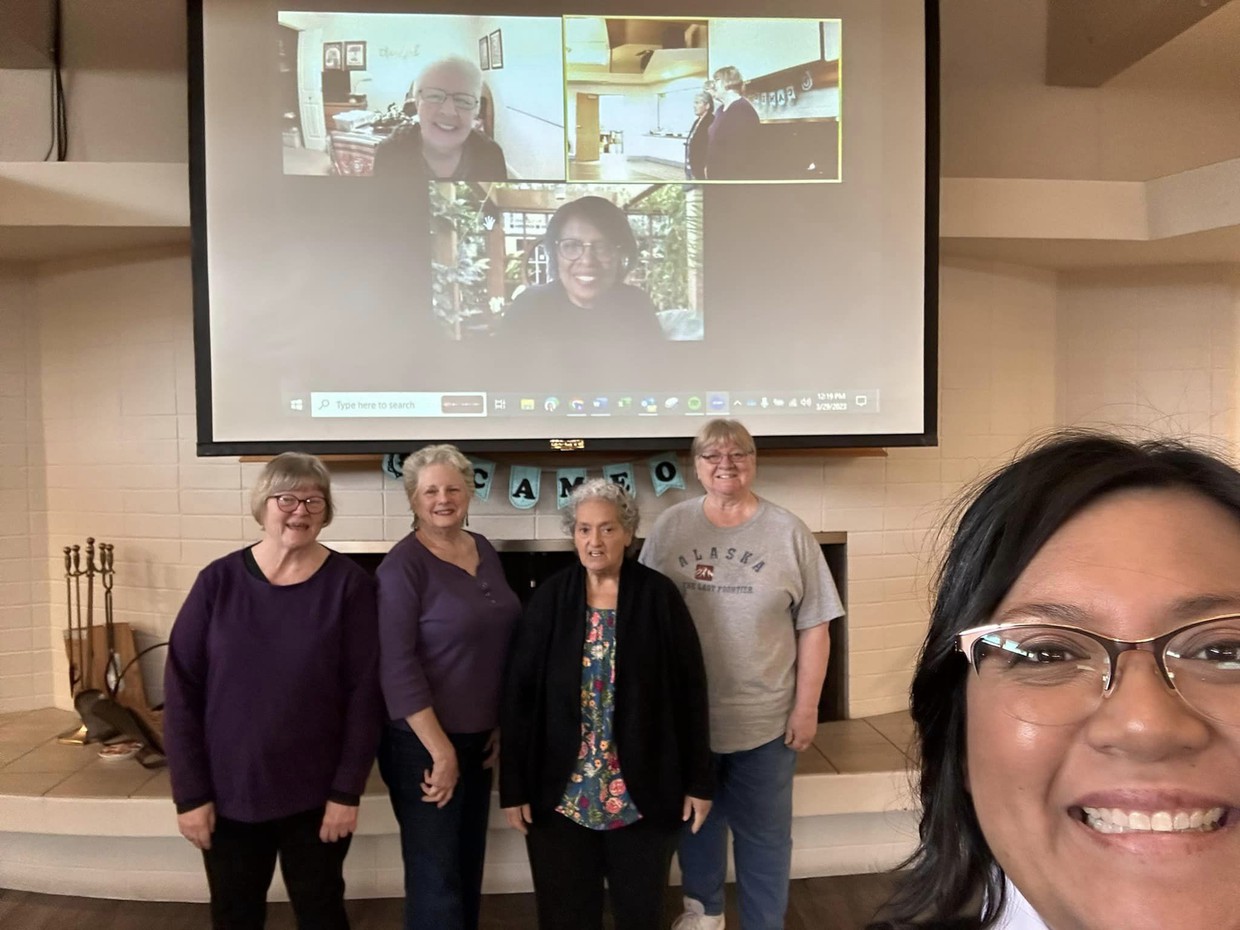 This Week's Schedule - Holy Week
SUNDAY
09:30 AM - Praise & Worship Practice - Chapel 10:00 AM - Adult Sunday School - Library 10:15 AM - Prayer Time - Prayer Room 11:00 AM - Worship Service: Fourth Sunday of Lent - Chapel 12:15 PM - Food & Fellowship - Fireside Room 12:30 PM - Youth Music Rehearsals - Chapel
MONDAY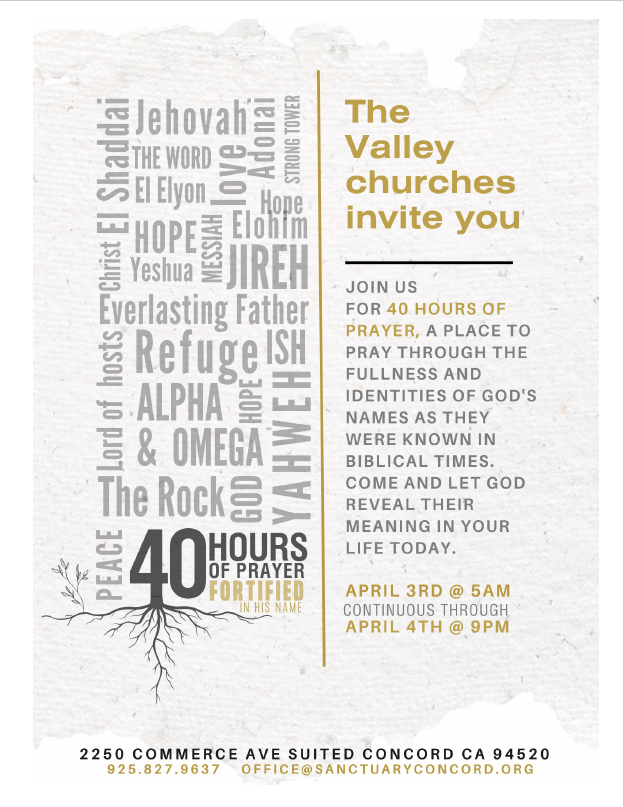 12:00 - 2:00 PM - Prayer Stations at The Sanctuary Church
NOTE: 40 Hours of Prayer starts 5 AM and finishes on Tuesday at 9 PM. These are the hours that Majors Gwyn and AnnMarguerite Jones will be manning the stations. You can go at any time during the 40-hour time block. Location: 2250 Commerce Ave, Suite D, Concord.
TUESDAY
6:00 PM - Men's Bible Study - Fireside Room 6:00 PM - Bible Study: The Ten Commandments - Hybrid (Library & Zoom) 7:00 PM - Songsters Practice - Chapel 8:00 PM - Senior Band Practice - Chapel
THURSDAY
10:00 AM - CAMEO: Jelly Belly Factory Tour - $7 for the tour and lunch money needed NOTE: This is not our regular meeting day. We will meet in the corps to take the minivans.
FRIDAY - Office Closed
7:00 PM - Good Friday Service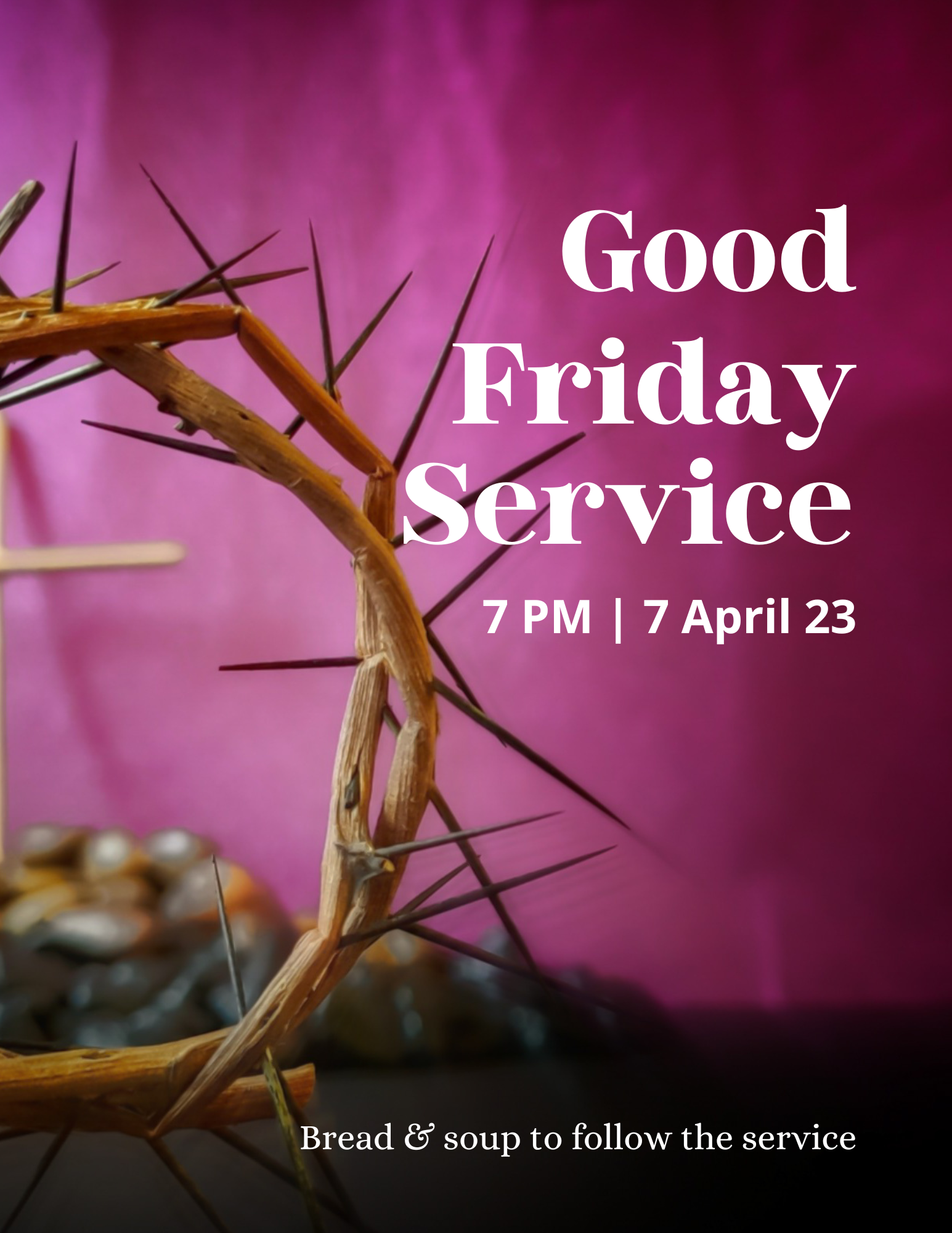 NEXT SUNDAY - Easter Sunday (see flyer below)
There is no egg hunt, but there will be activity bags for children ages 12 and under.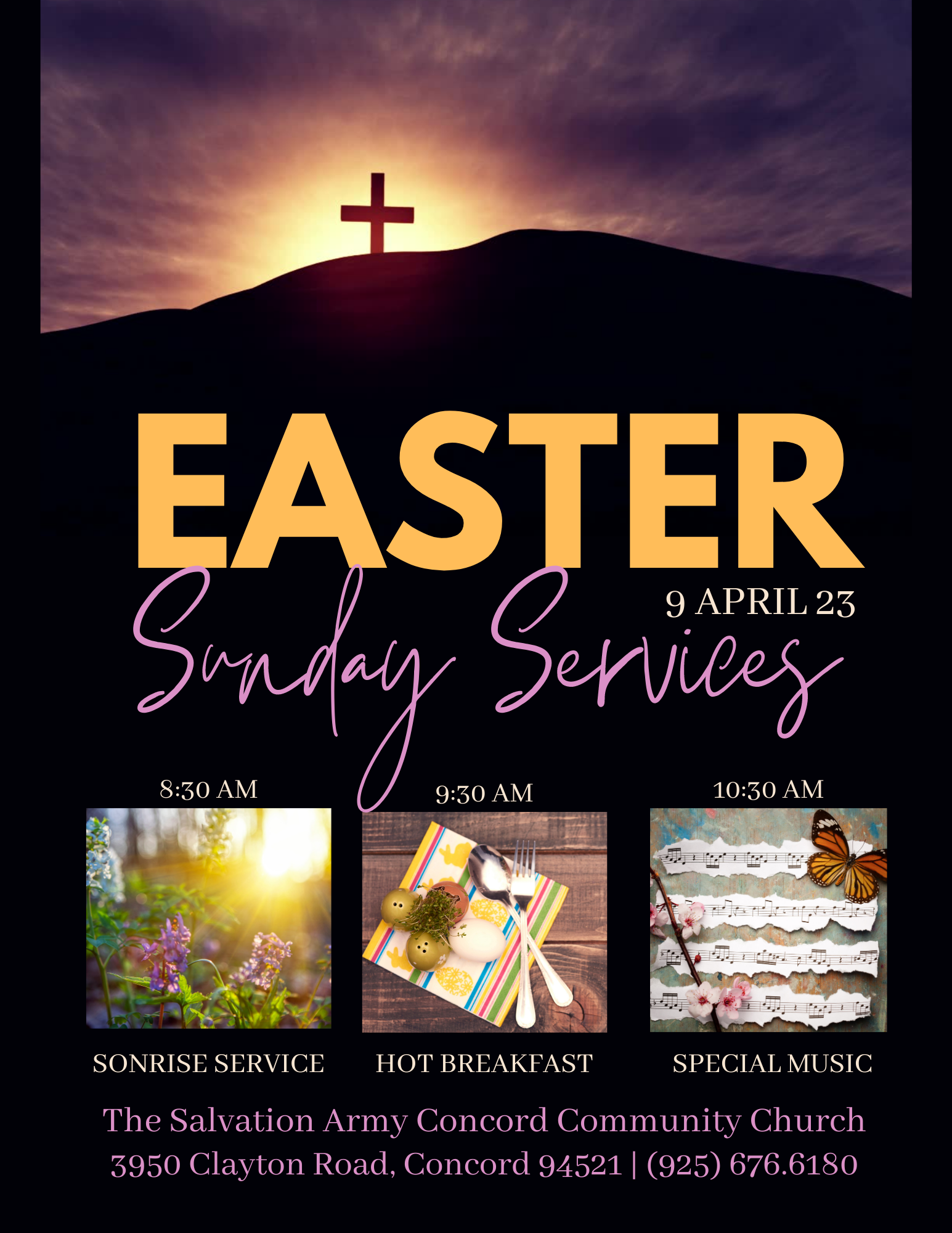 Save the Date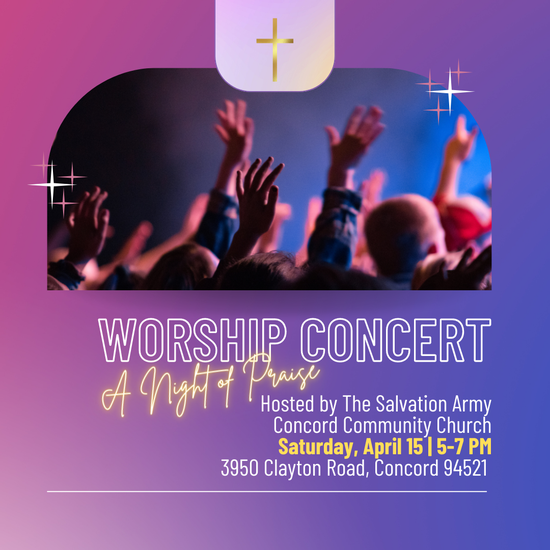 Divisional Women's Retreat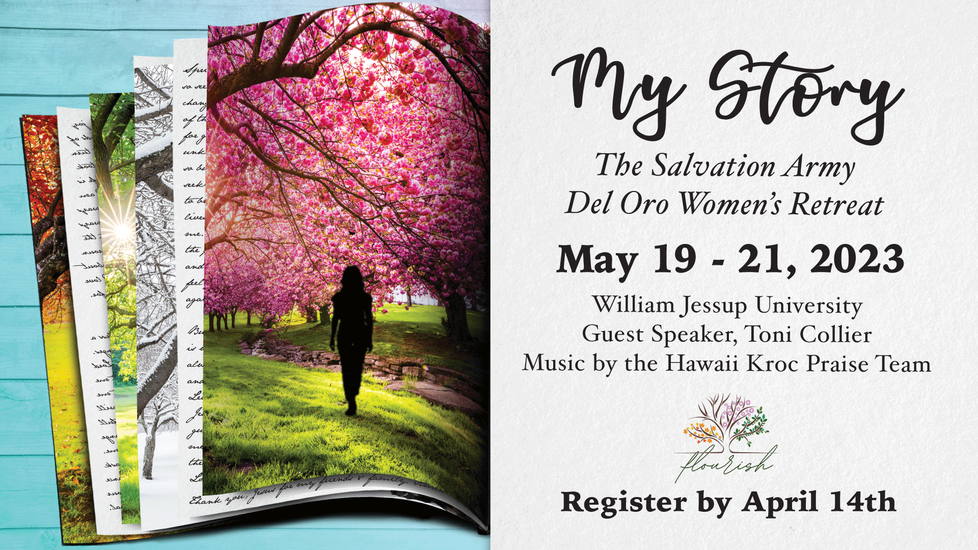 May 19-21, 2023 William Jessup University $85 (The total cost is $175. This includes your t-shirt, meals, transportation, and lodging.)
We are excited to announce that "My Story" is the theme for our 2023 Divisional Women's Retreat! Our Women's Department is planning an unforgettable weekend filled with workshops, games, free time activities, a banquet, and much more. We will have with us a praise team from Hawaii Kroc Center. Our guest speaker is Toni Collier. She is the founder of Broken Crayons Still Color, an international women's ministry that helps women process their brokenness and reclaim hope. We cannot wait to hear what God has done throughout your story. The weekend theme verse comes from 2 Timothy 1:3-11 and the theme song is "God is in the story."
Saturday night will be our formal dinner! We encourage you to dress up with a fancy hat. The banquet will focus on how we women wear many different hats.
See Major AnnMarguerite if you want to go and select your workshops.
Registration is due April 14th.
Divisional Men's Retreat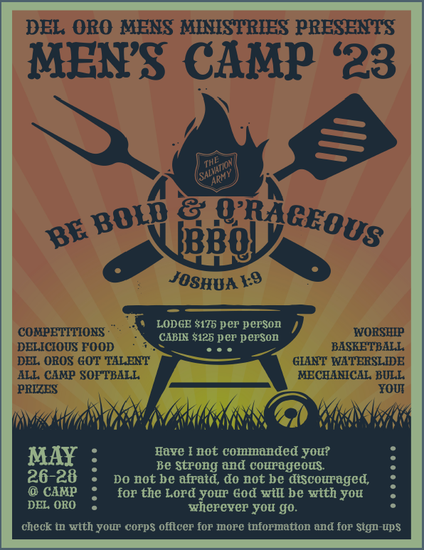 May 26-28, 2023 Camp Del Oro $85 (To include housing in the lodges, t-shirt, transportation, and meals.)
On Saturday night, May 27th, they will be having the first Del Oro's Got Talent! show with prizes awarded to the winners. All acts are welcome - groups, single acts, comedy, music, dance, and magic.
See Major Gwyn Jones to register. Registration is due May 5th.
Turkey & Syria Earthquake/International Response
Because The Salvation Army doesn't have an established presence in Turkey or Syria, we're assessing options to partner with agencies that do. Services would likely include providing emergency relief to survivors and first responders in the area, including feeding, essential hygiene and cleanup supplies, and emotional and spiritual care.
Those who would like to financially support these efforts may visit www.sawso.org. Donations via SAWSO will help us, in collaboration with partner organizations in the region, provide urgently needed assistance to survivors.
International Prayer Focus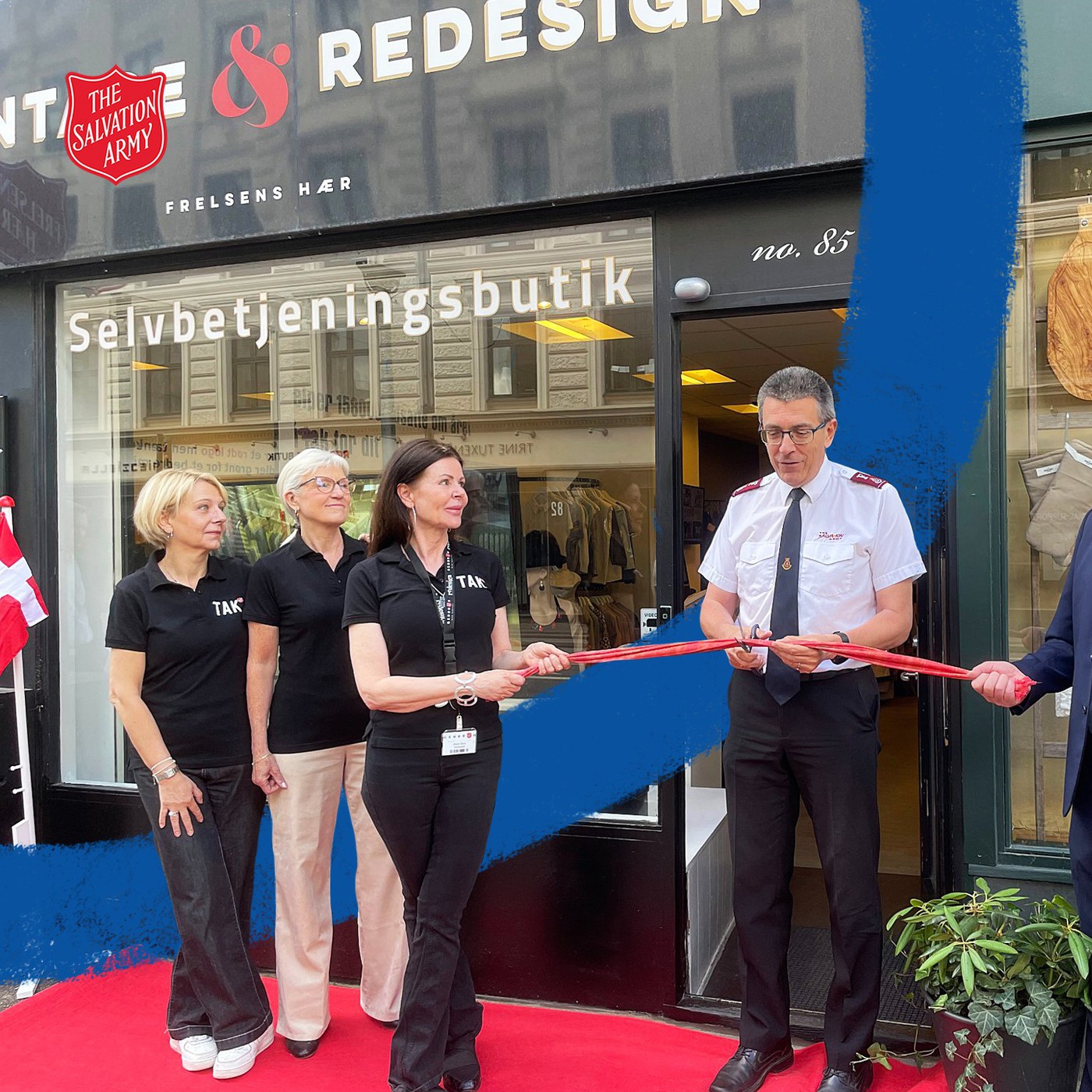 This initiative of turning our thoughts and prayers towards the same part of the world at some point in the same week is a beautiful way to unite us as a global Army family and I thank you for the commitment you each give to this.
Denmark and Greenland Territory
Territorial Leaders: Lt. Colonels Jan and Kjersti Risan
We give thanks for:
10 years of ministry in Greenland and the opportunity to celebrate there in April this year with international guests.
A financial turnaround for our territory. God has proven his faithfulness in ways we couldn't have imagined. We feel blessed beyond measure.
A number of new partners (in mission) within our territory: donors, foundations, government representatives, etc. that allow us to dream big and build the work in new ways.
Opportunities of social outreach to the largest possible number of people ever over the Christmas and Winter (inflation) help. Every corps/center stepped up and engaged in reaching out and helping. Relationships were built and many were prayed with.
Please pray for:
The territorial festival 'Hope and life in Jesus' is planned for June. Pray that there will be spiritual breakthroughs and for life-lasting commitments to be made.
That we will be able to reach various groups of children and youth so that faith-filled meeting points can happen.
The process of establishing a territorial strategy for our work. We want to go and be where God is leading. Building together with our people.
WEEK 9 - Focused Pray for Those Leading Our Movement:
A Prayer for Health
Creator God, Thank you for the miracle of life. For the intricate masterpiece of the human body and the endless wonder of our minds.
We praise you because we are fearfully and wonderfully made. You formed each of us and know us all intimately.
Our bodies are your temple, and we are trusted to use the body you have given us to honor you.
Help our leaders to see the need to take care of their bodies and to see that in doing so, they are creating a good example for their people.
We pray for protection for the physical, mental, and spiritual health of our leaders.
Lord, please give each of them energy and strength to enjoy the fullness of life, to flourish in ministry, at work, and at home.
Let our leaders be reminded that they don't need to journey alone. For those who need healing, rest, and restoration, work a miracle in their lives and their bodies. Give them the courage to reach out for help when they need it and humble hearts to accept support where it is offered.
When time is short and to-do lists are long, care for our body, mind, and spirit can be easily forgotten. But for our own good, you command us all to remember the Sabbath.
In the demands of life, free our leaders from the expectation of others, and of themselves. Help them to create space for the life-giving rest that comes from you.
To be refreshed. To be ready.
AMEN
May the Lord bless you as you bless others through your intercessions on their behalf.
Prayer Requests
Requests will be prayed for in our Prayer Room and distributed through our Prayer Chain. Requests can be made anonymously.
---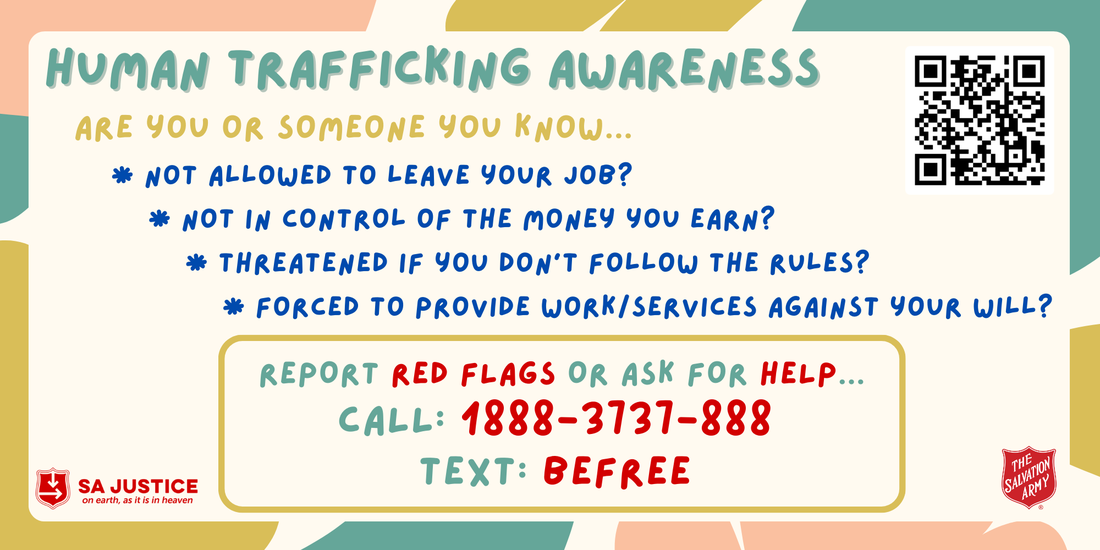 ---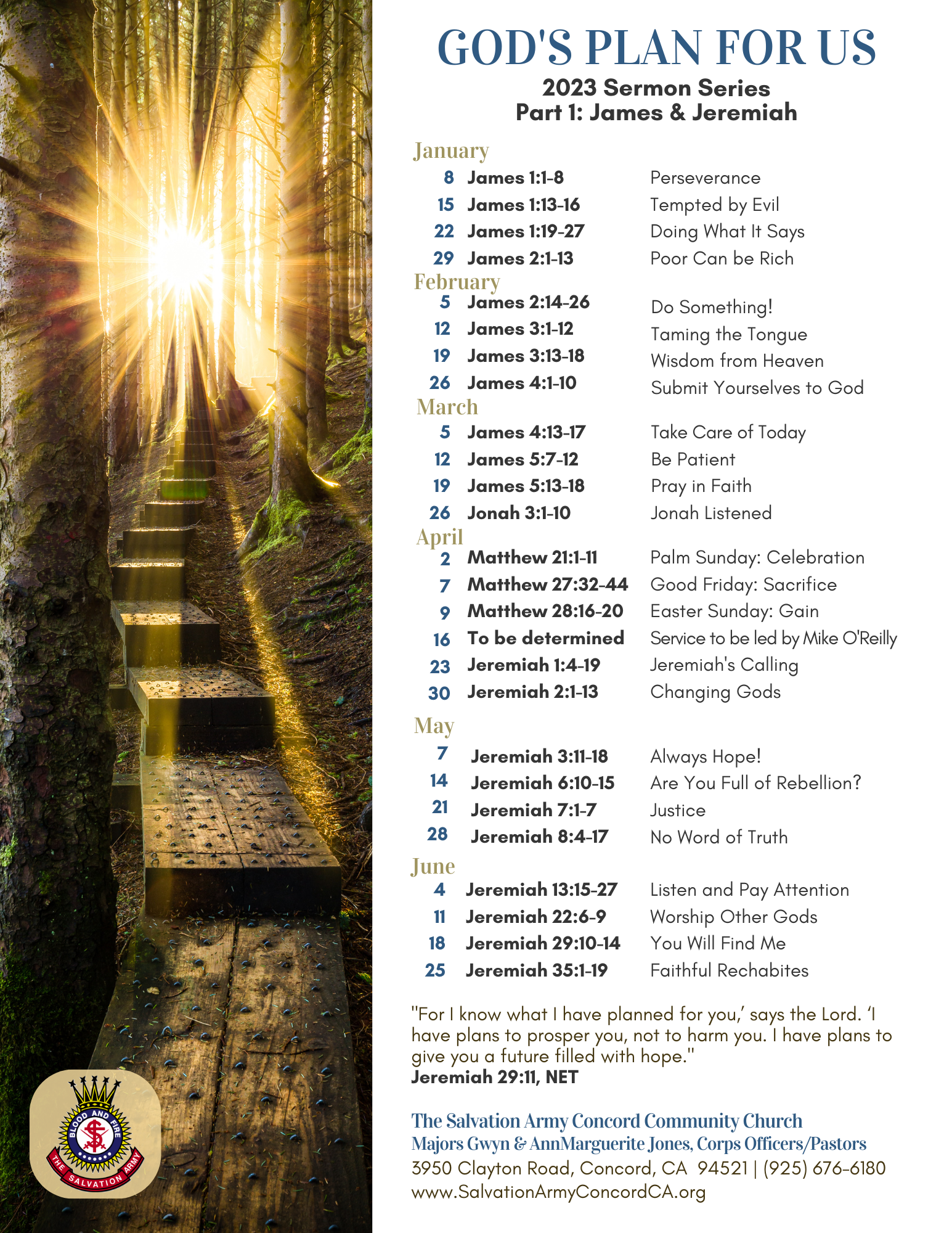 Click Here To Get to the Tith.ly App
You can make a tithe payment, give an offering, or donate towards the World Services fund.