This Week's Schedule
SUNDAY
9:30 AM - Praise & Worship Practice - Chapel 10:00 AM - Adult Sunday School - Library 10:15 AM - Prayer Group - Prayer Room 11:00 AM - Worship Service - Chapel 12:15 PM - Food and Fellowship - Fireside Room 12:30 PM - Youth Music Rehearsals - Chapel
MONDAY
7:30 PM - Rhys Jones' Senior Trumpet Recital - San Jose State University
TUESDAY
6:00 PM - Men's Bible Study - Fireside Room 6:00 PM - Bible Study: The Ten Commandments - Hybrid (Library & Zoom) 7:00 PM - Songsters Practice - Chapel 8:00 PM - Senior Band Practice - Chapel
WEDNESDAY
10:00 AM - CAMEO: Blessing Bags - Fireside Room Note: Please bring nine like-items for the bags that will be given to our CAMEO members that are homebound at the moment.
---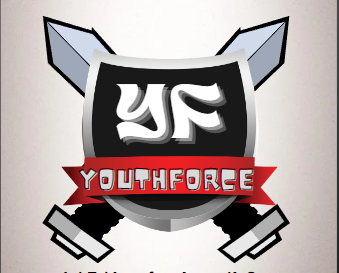 YouthForce Members - Pay attention to the group texts or YouthForce Facebook Page to find out details for the next fellowship.
Save the Date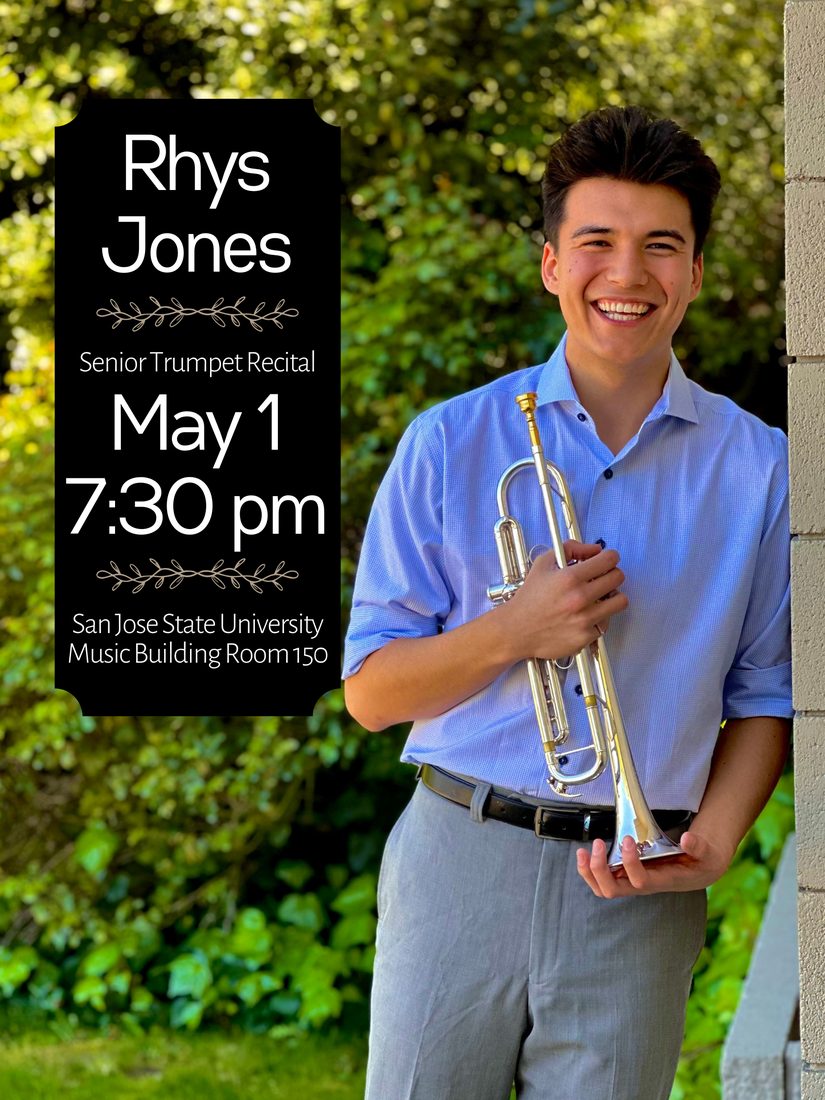 Divisional Women's Retreat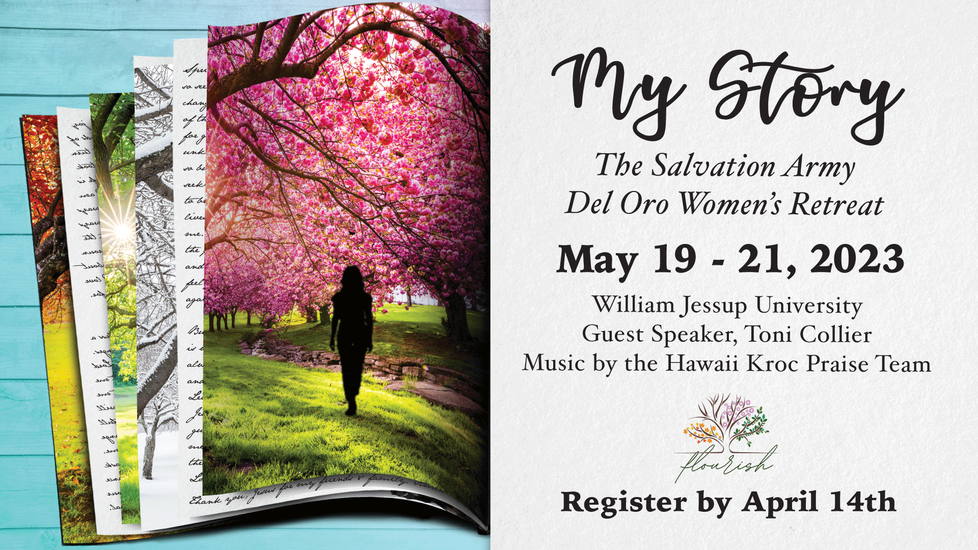 May 19-21, 2023 William Jessup University $85 (The total cost is $175. This includes your t-shirt, meals, transportation, and lodging.)
We are excited to announce that "My Story" is the theme for our 2023 Divisional Women's Retreat! Our Women's Department is planning an unforgettable weekend filled with workshops, games, free time activities, a banquet, and much more. We will have with us a praise team from Hawaii Kroc Center. Our guest speaker is Toni Collier. She is the founder of Broken Crayons Still Color, an international women's ministry that helps women process their brokenness and reclaim hope. We cannot wait to hear what God has done throughout your story. The weekend theme verse comes from 2 Timothy 1:3-11 and the theme song is "God is in the story."
Saturday night will be our formal dinner! We encourage you to dress up with a fancy hat. The banquet will focus on how we women wear many different hats.
See Major AnnMarguerite if you want to go and select your workshops.
Registration is due April 14th.
Divisional Men's Retreat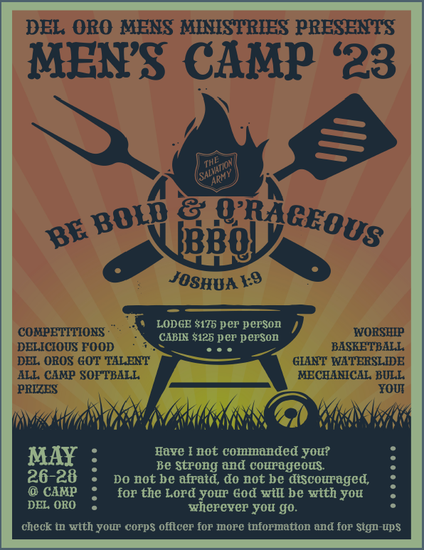 May 26-28, 2023 Camp Del Oro $85 (To include housing in the lodges, t-shirt, transportation, and meals.)
On Saturday night, May 27th, they will be having the first Del Oro's Got Talent! show with prizes awarded to the winners. All acts are welcome - groups, single acts, comedy, music, dance, and magic.
See Major Gwyn Jones to register. Registration is due May 5th.
---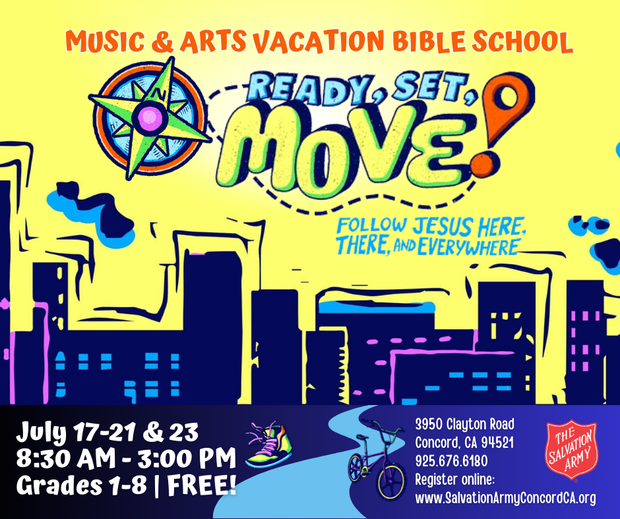 Register your child(ren) for VBS here.
---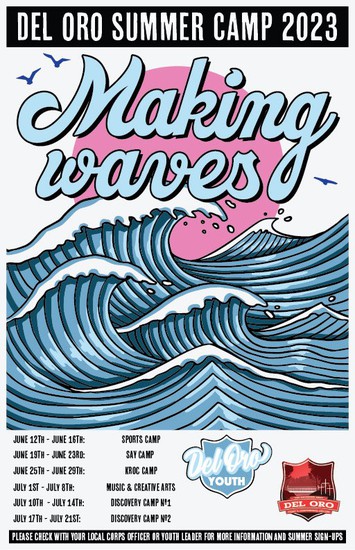 If you are interested in attending, please let Major Ann know. Registration is due 2 weeks prior to the start of each camp session. Although summer camp runs through most of the summer months, we have committed to 3 camp sessions (2 overlapping dates). See attached flyer for information.
mailto:annmarguerite.jones@usw.salvationarmy.org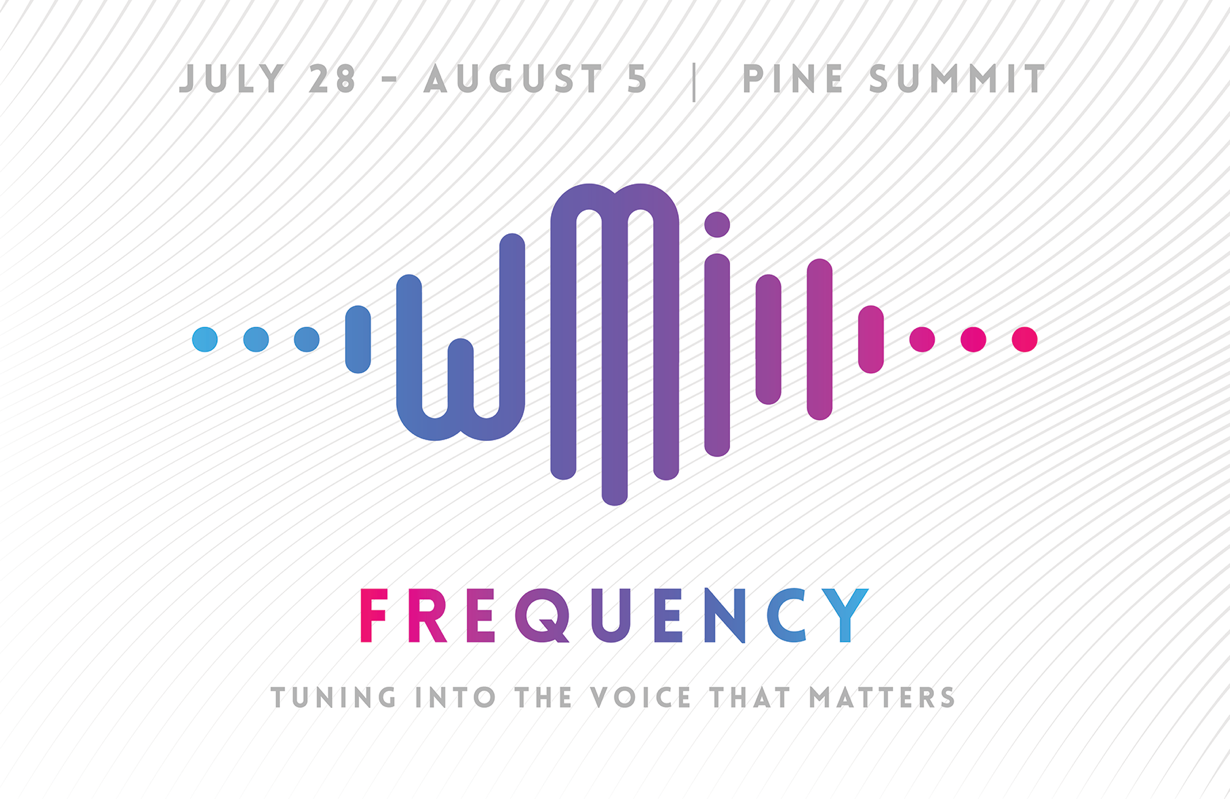 Western Music Institute July 28th - August 5th Pine Summit Camp, Big Bear, CA Sign up by May 31 to receive a discount.
Click here to apply: http://wmiapp.usawest.org
---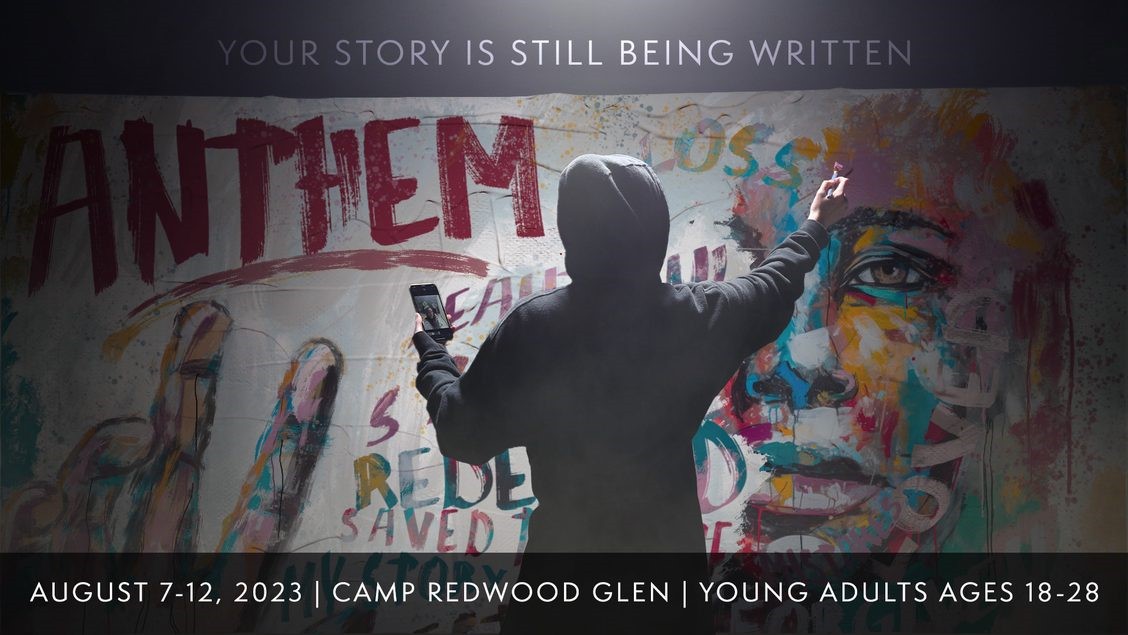 August 7-12 Camp Redwood Glen, Scotts Valley, CA Registration opens next week
Anthem (formerly known as WYI), is a week-long event for young adults, ages 18-28 that fosters a space for participants to explore the story of Jesus and learn how it intertwines with their own stories and the stories of others.
Anthem is more than an event. Anthem is a safe place for young adults to experience community and discover what it means to live out the story of Jesus in their own lives
Anthem seeks to create a space where delegates feel empowered to worship freely.
Our goal is that attendees feel welcome at Anthem and to come as they are to worship Jesus.
Our anthem is Victory over sin. Our anthem is Communion with God and His creation. Our anthem is praise to the creator God for His love, power, and glory.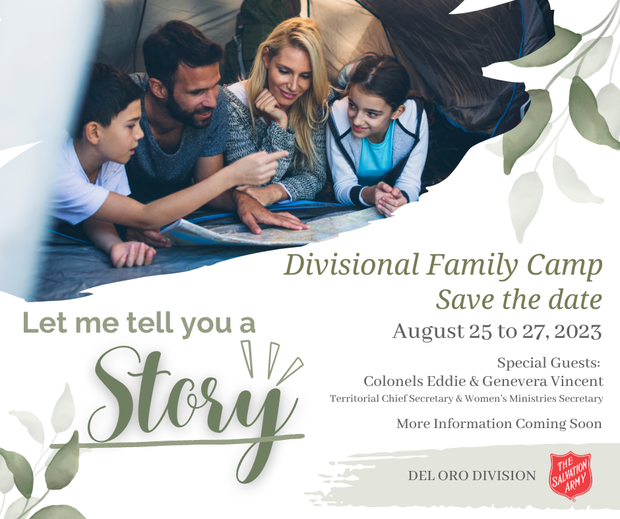 International Prayer Focus
This initiative of turning our thoughts and prayers towards the same part of the world at some point in the same week is a beautiful way to unite us as a global Army family and I thank you for the commitment you each give to this.
Canda and Bermuda Territory
Territorial Leaders: Commissioners Floyd and Tracey Tidd
Renewal and Revival: That the Holy Spirit would breathe renewed life into individuals and ministries across our territory, filling us with Christ's holy, compassionate love, drawing us and others to himself, raising "a vast army." (Ezekiel 37:10)
Upcoming "Inspire" Territorial Conference & Congress, June 26 – July 2, 2023 and visit of General Brian and Commissioner Rosalie Peddle: That this would be a time of renewal and inspiration for our territory, as a intentional focus is placed on corps mission and strengthening spiritual health.
Divisional Restructuring: That plans would be led by the Spirit, and move forward in a way that helps ensure optimizing mission impact; that those affected by changes would sense God's presence with them as divisions enter a new chapter of development.
Strategic Redesign, Relocation, and Approach of College for Officer Training: That God would continue to call individuals into full-time service; that changes to curriculum, field training and approach to overall cadet training would strengthen longevity, capacity and spiritual development of those in the training process.
Strengthening Spiritual Health: That a renewed emphasis on strengthening a disciple-making culture will help us develop robust and authentic disciples, will help our ministry units be places of holiness and spiritual vibrancy, and will help our communities of faith flourish, having transformative impact on neighbourhoods where The Salvation Army is present.
Designing for People: That we would be led by the Holy Spirit and the love of Jesus, to become a more innovative movement that is welcoming for all. That our systems equip individuals in efforts to best support and deliver mission.
Forging Stronger Partnerships: That we would seek knowledge, discernment and understanding of spiritual and social issues, developing solutions and partnerships with kingdom-oriented individuals, groups, and organizations, to best support and serve mission goals.
Optimizing Mission Impact: That personal and corporate lives and communities of faith would be transforming influences in the places where The Salvation Army is present, placing ministry efforts where we are most needed and can be most effective for the kingdom's sake. That work being done to evaluate and refine our systems would further strengthen the ability to deliver effective, holistic ministry and mission.
Praying for Leaders: A Prayer for Humility
Loving God,
It is our privilege to join our hearts in prayer around the world for our Salvation Army leaders.
We say 'thank you' for them each, acknowledging their commitment and obedience to their daily 'yes' to your purposes in their lives.
In a world that values self-promotion, often with little regard for the feelings of others, we pray for the counter-cultural presence of those who lead with the humility of Christ.
Leaders who have surrendered themselves to your lordship, have humbly accepted that all they have and are is because of you, and whose gratitude for this spills over into their interactions with those they are privileged to serve.
As our Lord Jesus spoke and showed his disciples about living and leading in a different way from those around them, so his teaching is relevant for all his disciples today.
May our leaders and, indeed all of us who follow Christ, seek always to consider the interests of others before our own, enabling space for your Holy Spirit to work in and through us to show the world a different way.
Please keep the hearts of our leaders in tune with Christ's so that their example may inspire us all.
AMEN
May the Lord bless you as you bless others through your intercessions on their behalf.
In Oakland, a mobile outreach team 'resuscitates souls' and meets needs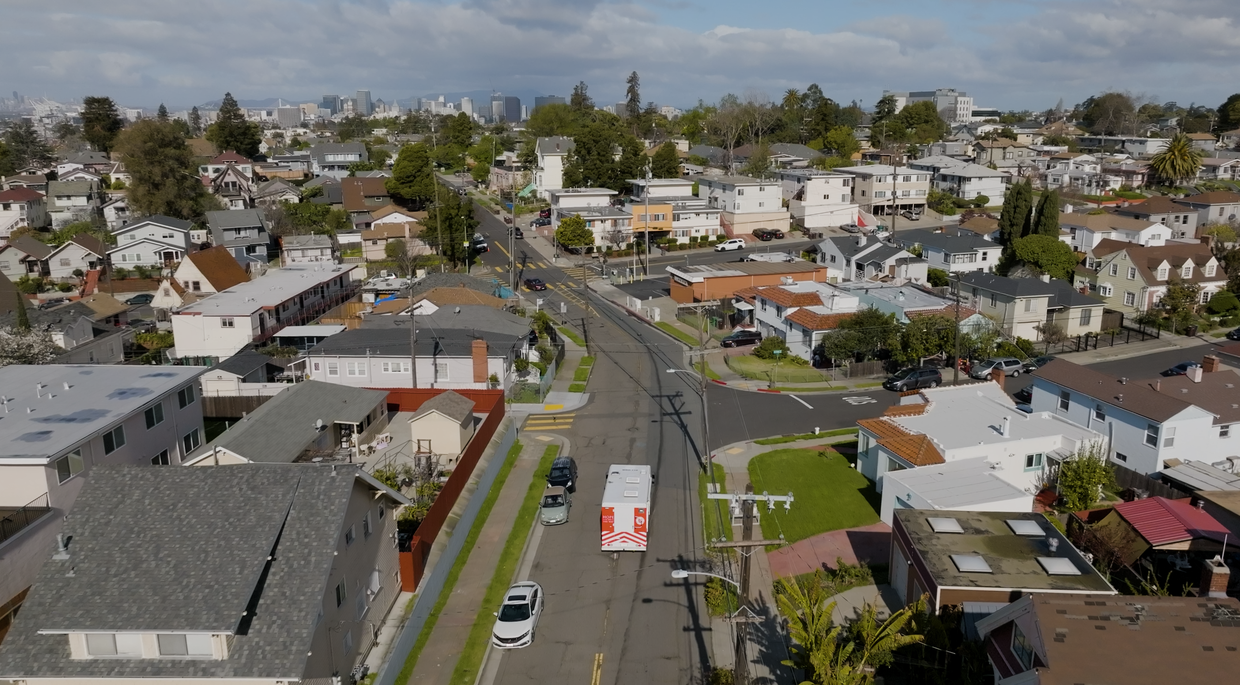 On a brisk Monday morning in Oakland, California, The Salvation Army Mobile Outreach Team loads their Emergency/Disaster Services (EDS) truck full of meals, clothes and toiletries in preparation for the day ahead. The program, which began through a bit of happenstance, recently began its third year serving the community.
"The pandemic hit, and we had to close our daycare centers because families weren't bringing their students," recalled Major James Sullivan, Divisional Secretary for Alameda County. "The first day we were closed, I forgot to tell the kitchen, so the kitchen prepared the meals for the children just like they normally do, and they realized that the daycare was closed."
When asked by the kitchen staff what they should do with the 60 meals that were prepared, Sullivan thought of the thousands of people currently unhoused on the streets of Oakland. That simple mistake launched the Mobile Outreach Team.
Within the first week of delivering meals, the number jumped to 200. Within a month, the team was delivering 500 meals per day to those on the streets of Oakland. But the team continued to see a need that was greater than food alone.
"Instead of being a mobile meal delivery program, we began to be a mobile outreach team because we wanted to find answers for these individuals that we met," said Sullivan. "We built relationships with these people that were living on the streets where we would call them by first name, and they would call us by first name."
Kristina Gutierres, an early member of the Mobile Outreach Team, knows the challenges of reaching those living on the streets of Oakland.
"It takes a long time to even build their trust. Showing up and being there every day helps that greatly," Gutierres said. "The willingness to be out there and do that for them gives them that little bit of home and that love. Then that opens up a lot more dialogue for me to be able to talk to them to see what they need to get them out of the situation that they're in."
Eric Moss was living on the street, and in need of that Salvation Army home and love Gutierres referred to.
"Growing up in Oakland, I just didn't have the childhood that I think a child should have," said Moss. "By 4 or 5 years old I was smoking pot. I started selling cocaine at 11 years old. My first experience with The Salvation Army, I was a recipient of the outreach program when they came around to pass out food and toiletries."
Moss said he's seen a lot on the streets. "It's really a deplorable situation," he said. "I'm glad The Salvation Army is here to be able to help people like myself, to get them out of their situation to become the person that they want to become."
Moss is one of 27 people who have been helped off the streets of Oakland with the help of the Mobile Outreach Team.
"That's the number that we want to see grow," said Sullivan. "Because that's a life that's changed. A life that's gotten out of the street and now that person has hope. They're in a program, or they're in some type of housing, and there are people surrounding them and caring for them on that next step. So that's what we want to do; we want to make a full life change."
Sometimes, that life-changing moment requires a shock to a person's system.
Moss said he knew right away what that moment was for him: "Seeing my mother cry, I knew that I needed to get my jumper cables on me like a booster box for a car. That's what The Salvation Army does for me. They resuscitate souls. They give a person hope."
Moss now volunteers his time to the Mobile Outreach Team to help be that difference-making moment in other people's lives. Working with Gutierres, he said it's her approach and her personality that makes the difference.
"Everyone smiles when she pulls up," he said. "Not just for the food, not just for the toiletries, not just for the pillows—I think because of Kris."
"We just let them know that we are dependable," said Gutierres. "It's human compassion. It's kindness. It's loving on them regardless of their situation or addiction …It's that interaction and that connection that does it for me. Is it really a job if you love what you do?"
Grant Hansen, Caring Magazine
Prayer Requests
Requests will be prayed for in our Prayer Room and distributed through our Prayer Chain. Requests can be made anonymously.
---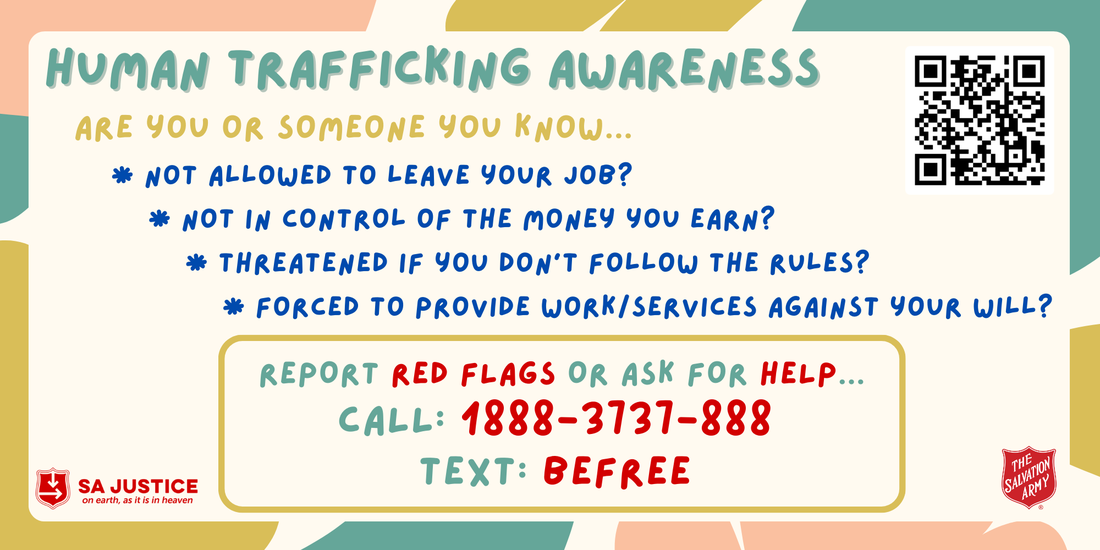 ---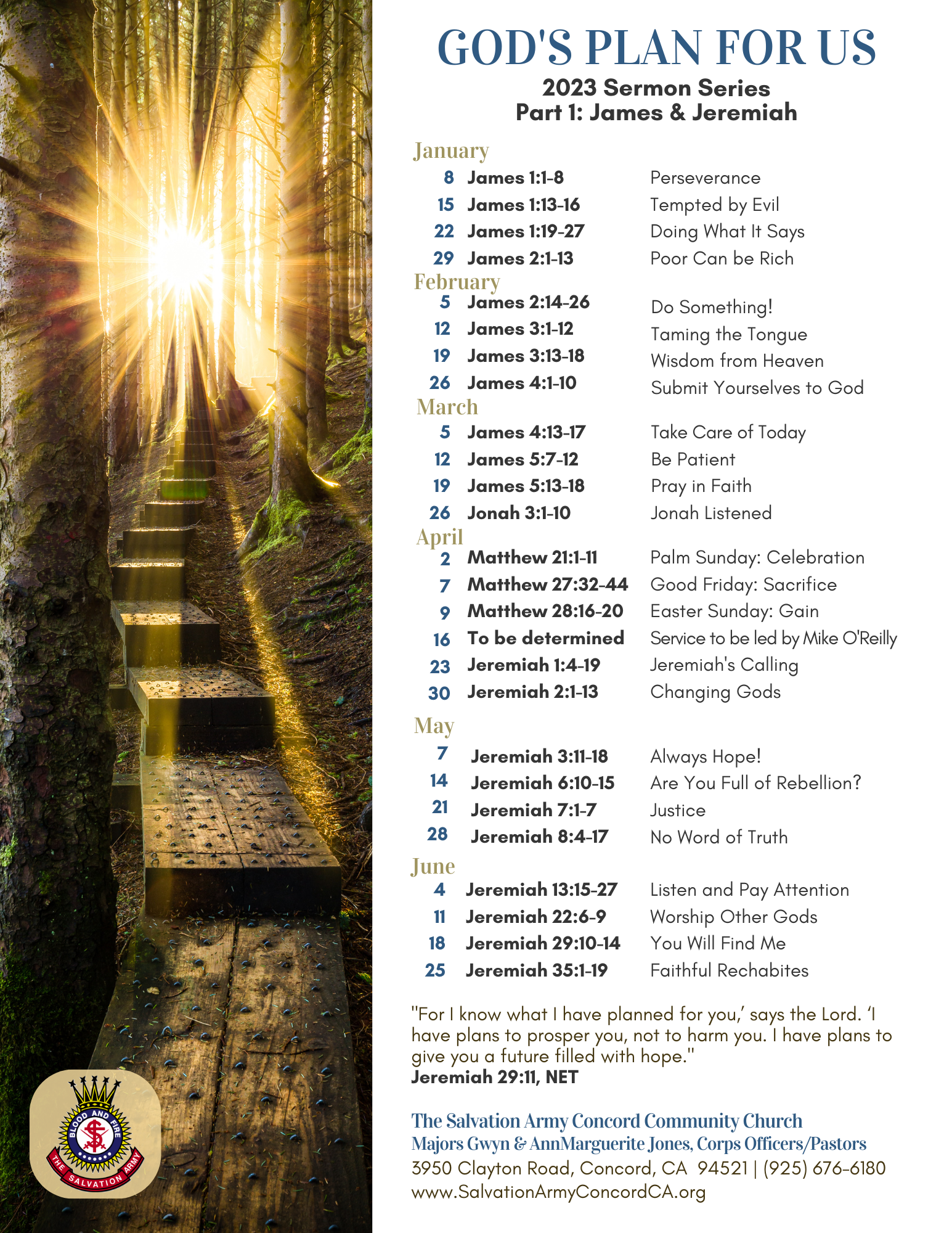 Click Here To Get to the Tith.ly App
You can make a tithe payment, give an offering, or donate towards the World Services fund.