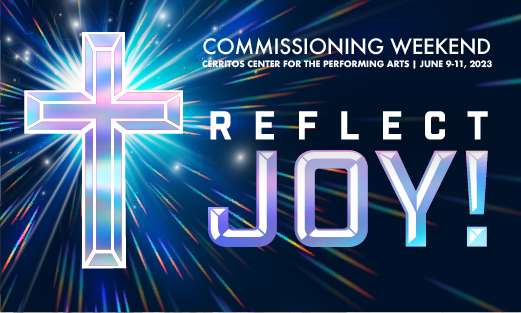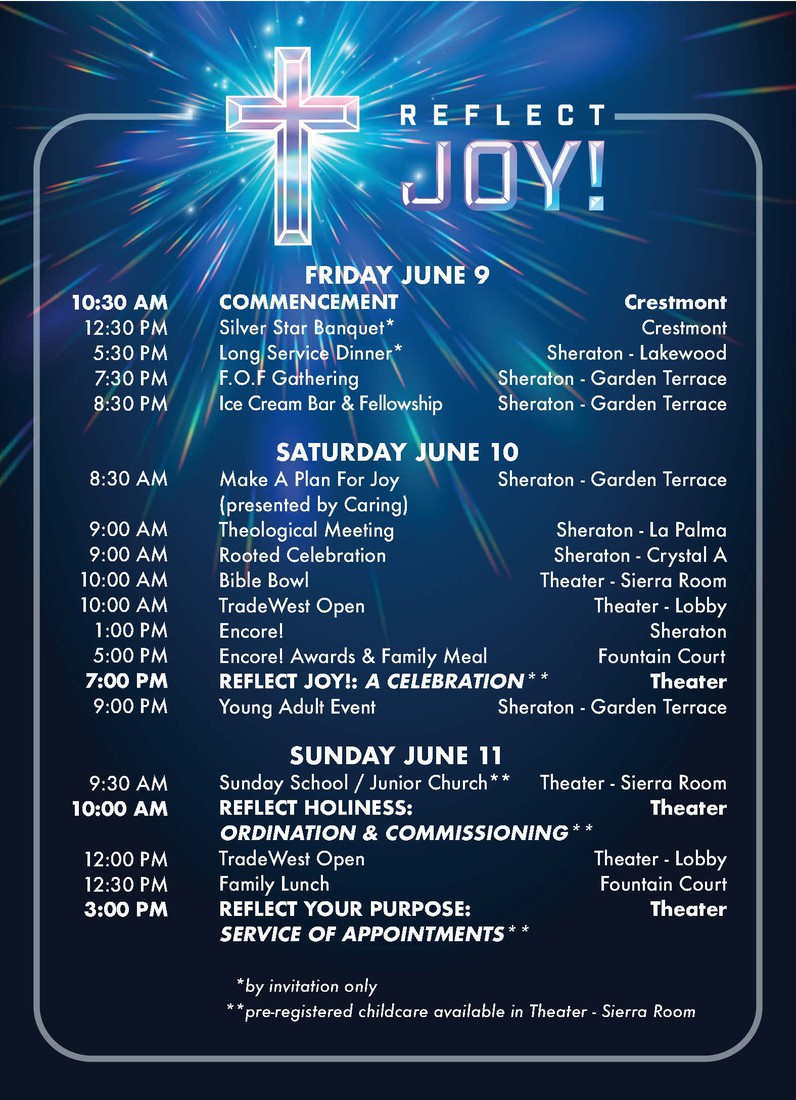 This is the link to watch the territorial meetings held in Cerritos, CA.
This Week's Schedule
SUNDAY
10:00 AM - Adult Sunday School - Library 10:15 AM - Prayer Group - Prayer Room 11:00 AM - Worship Service - Chapel 12:15 PM - Graduation Celebration Food & Fellowship - Fireside Room
MONDAY
10:00 AM - Campers leave for Sports Camp NOTE: Need packed lunch and paperwork.
TUESDAY
5:00 PM - NEW PROGRAM! - Craft Nights Classroom 3 6:00 PM - Men's Bible Study - Fireside Room 8:00 PM - Senior Band Practice - Chapel
WEDNESDAY
10:00 AM - CAMEO: Trip to Bonsai Garden - Fireside Room NOTE: Bring your own lunch.
FRIDAY
10:00 AM - Picking Up Campers from Camp Del Oro NOTE: Estimated arrival time at the corps is 1:30.
---
Save the Date
---
Music & Arts Vacation Bible School
Dates: July 17-21 and 23
Time: 8:30 AM to 3:00 PM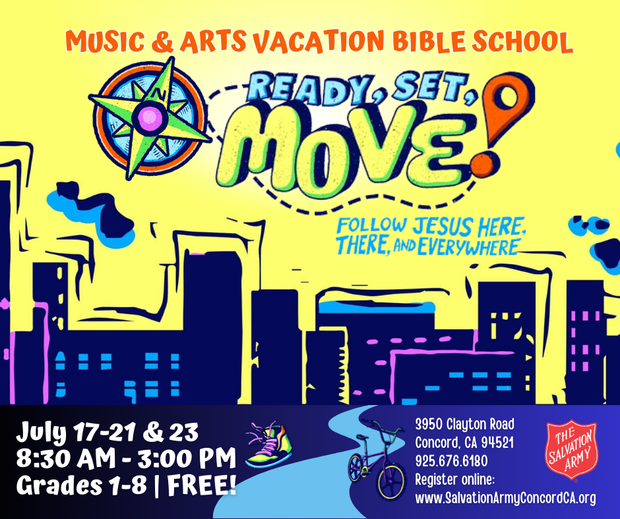 We are starting to get some registrations into the online system. Major Ann is still recruiting volunteers. If you would like to be a group leader, music rotation leader or assistant, or music elective leader, please let Major Ann know that you are available and willing.
A Volunteer Training Meeting is scheduled for Tuesday, July 11th, from 10 AM to 2 PM. Lunch included.
Register your child(ren) for VBS here.
---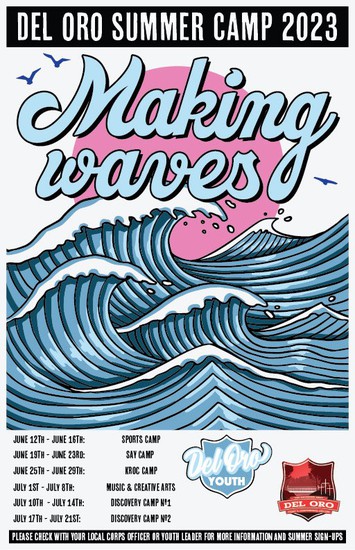 Music Camp - July 1-8, Cost $100 (of $350)
Music Camp is nearly full. Names can be added to the waitlist and will be added to the registration if spots open up in time.
mailto:annmarguerite.jones@usw.salvationarmy.org
Back to School Backpacks

This year, we are doing something different. Instead of asking for donations of backpacks or school supplies, we are asking to donors to provide the backpacks already filled. Similar to the Christmas Angel Tree Program, we have asked families/students what their favorite colors and/or themes (characters) are. Those ideas have been written on tags for donors to go shopping with. A list of school supplies has also been included on the tag to remind donors to also include age-appropriate items for their bags.
If you would like to "adopt a student", you can pick a paper tag in the chapel foyer/office lobby, we can email/scan the information, or mail the paper tag(s) to you. We are excited to launch this program in this particular format this year.
Major Ann could use a couple of volunteers to help finish interviews on Tuesday, June 13th, from 9 AM to 12 PM and 1 to 3 PM.
Donations are due Friday, July 14th. Distribution day is Tuesday, July 25th, from 1 to 3 PM.
---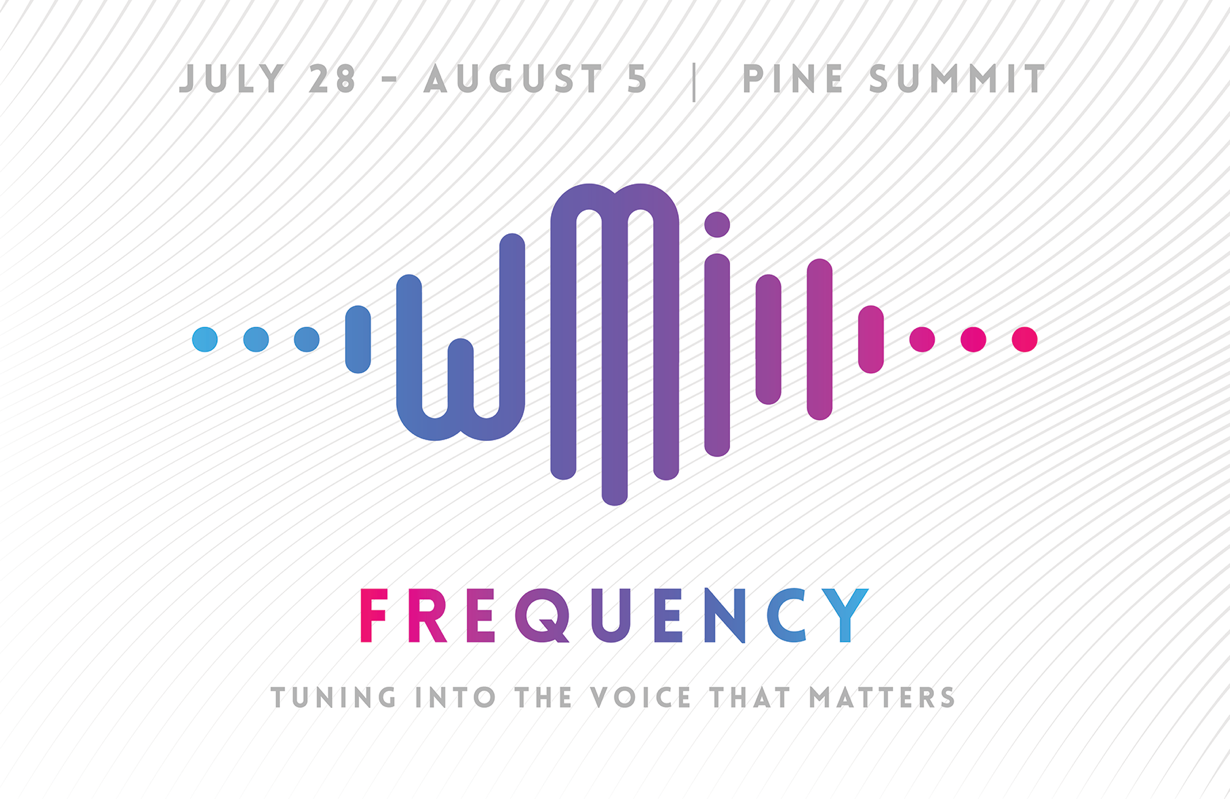 Western Music Institute July 28th - August 5th Pine Summit Camp, Big Bear, CA Sign up by May 31 to receive a discount.
Click here to apply: http://wmiapp.usawest.org
---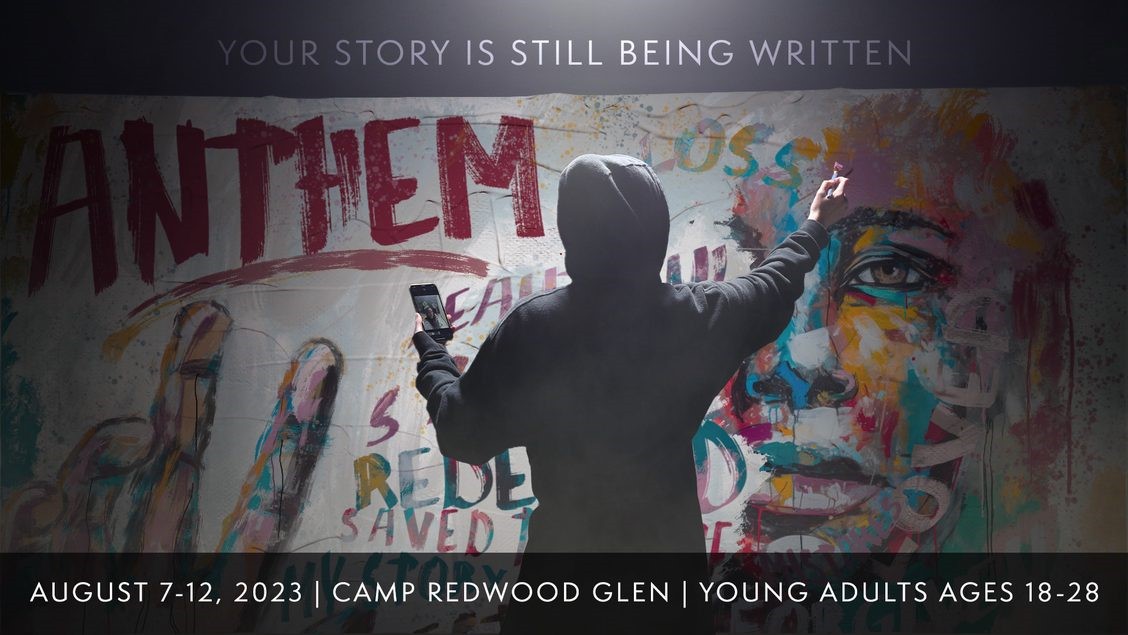 August 7-12 Camp Redwood Glen, Scotts Valley, CA Registration opens next week
Anthem (formerly known as WYI), is a week-long event for young adults, ages 18-28 that fosters a space for participants to explore the story of Jesus and learn how it intertwines with their own stories and the stories of others.
Anthem is more than an event. Anthem is a safe place for young adults to experience community and discover what it means to live out the story of Jesus in their own lives
Anthem seeks to create a space where delegates feel empowered to worship freely.
Our goal is that attendees feel welcome at Anthem and to come as they are to worship Jesus.
Our anthem is Victory over sin. Our anthem is Communion with God and His creation. Our anthem is praise to the creator God for His love, power, and glory.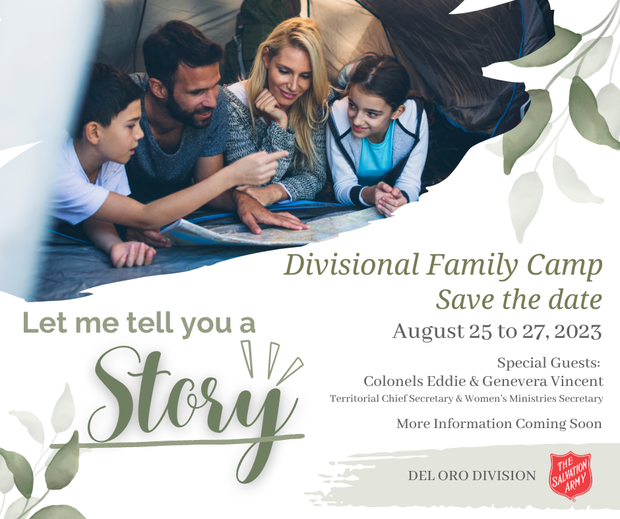 ---
Women's Ministries Newsletter
Click on the link below for helpful material for Women's Ministries
https://usw-womensministries.org/
---
International Prayer Focus
This initiative of turning our thoughts and prayers towards the same part of the world at some point in the same week is a beautiful way to unite us as a global Army family and I thank you for the commitment you each give to this.
Finland and Estonia Territory
Territorial Leaders: Colonels Patrick & Anne-Dorre Naud
We give thanks:
For new people who came to faith, for new soldiers and members, and for new programs that have been started in several corps.
For our four cadets in flexible training at the School For Officers' Training. (3 from Finland, 1 from Estonia)
Please pray:
In July 2023, there will be important changes in the Territorial Leadership (TLs retirement, new TC/TPWM, and new CS and TSWM) and in the Estonia Region (new Regional Officers). Please, pray for a smooth transition, the 'settlement' of the new leaders into their new roles and responsibilities, and their children.
For all officers and their families, for those who will receive a new appointment during this summer
For God to call new people to be officers in both Finland and Estonia.
For children, youth, and family work, for competent people to help develop this valuable ministry God to give wisdom for many important decisions that need to be taken at THQ regarding finances and properties
---
An interview with General-Elect Lyndon Buckinham
Prayer Requests
Requests will be prayed for in our Prayer Room and distributed through our Prayer Chain. Requests can be made anonymously.
---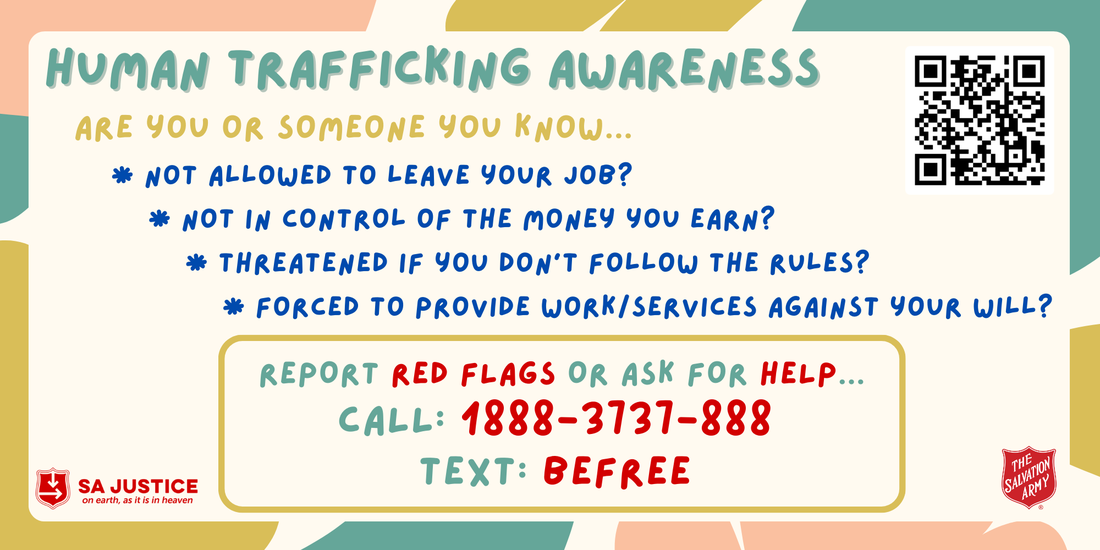 ---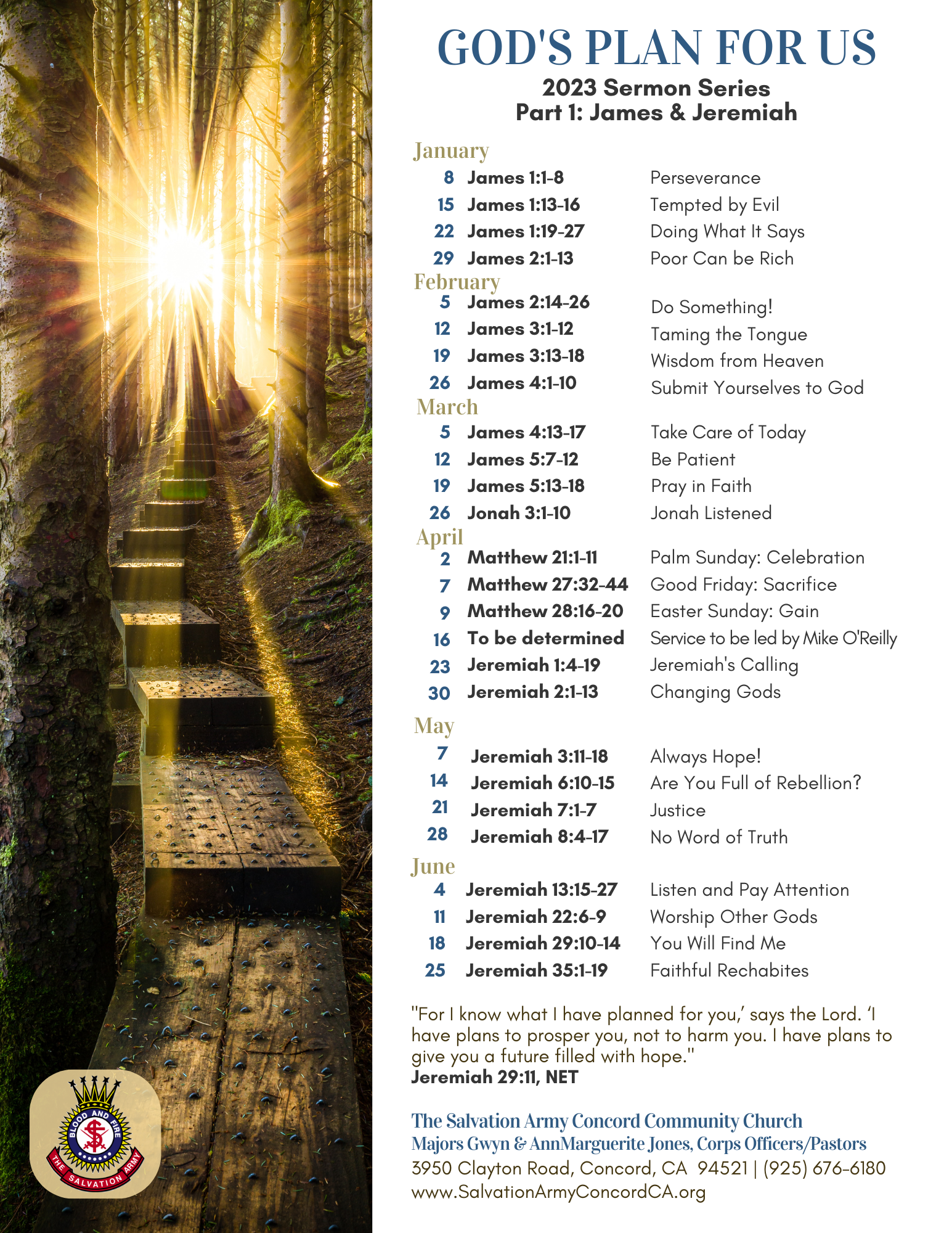 Click Here To Get to the Tith.ly App
You can make a tithe payment, give an offering, or donate towards the World Services fund.