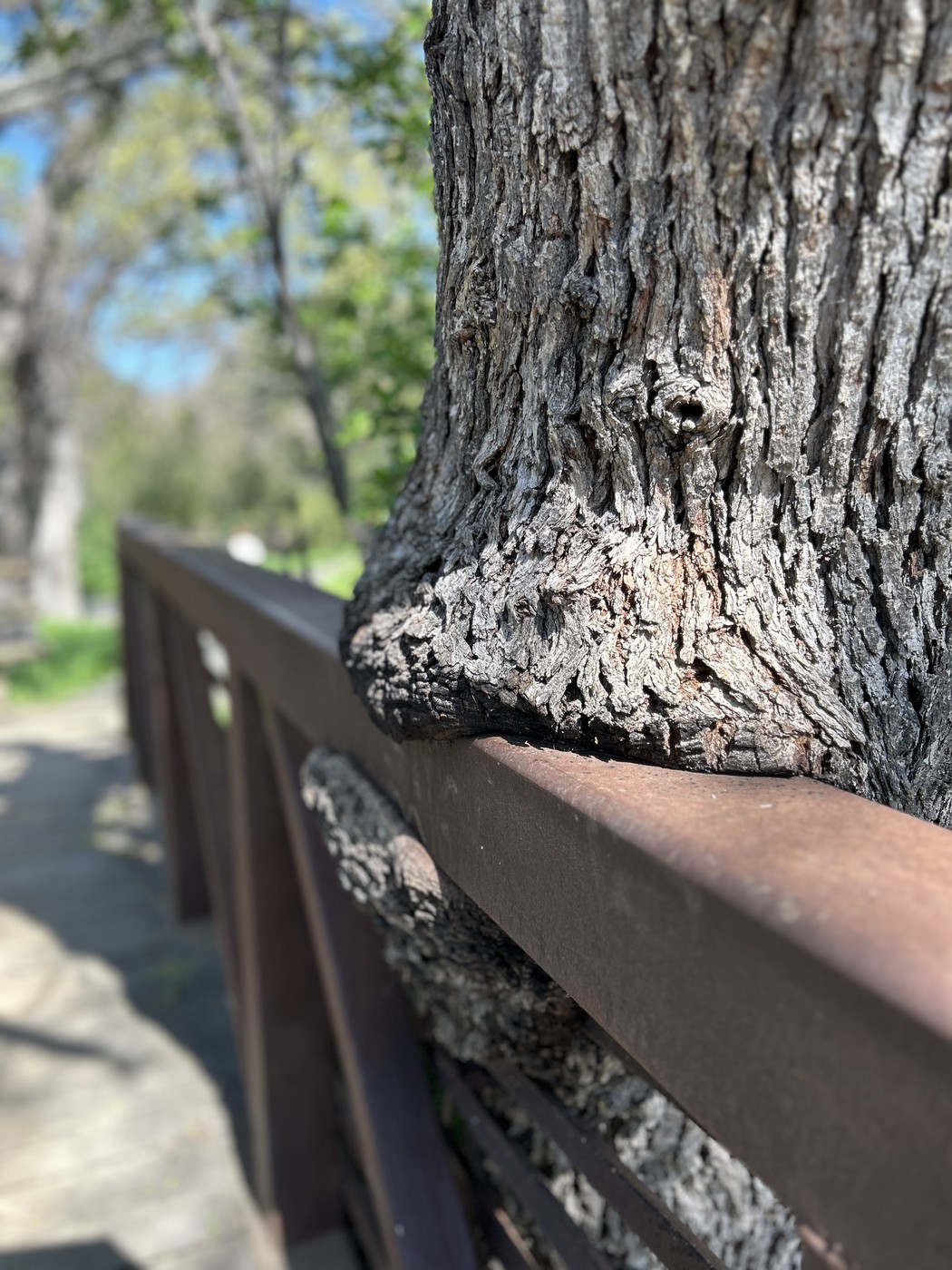 | Posted on: | Category:
During our walk along a trail in our neighborhood, I was surprised to find a tree growing around the top railing of the bridge. Yes, around it! I couldn't stop thinking about this. I discovered that this happens more than we think!
This phenomenon is called edaphoecotropism. "It's the propensity of living tissue to engulf foreign objects, ...